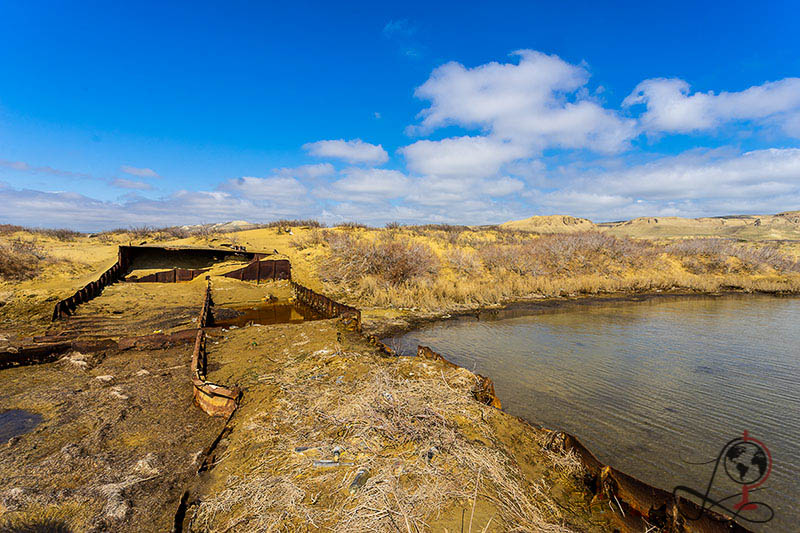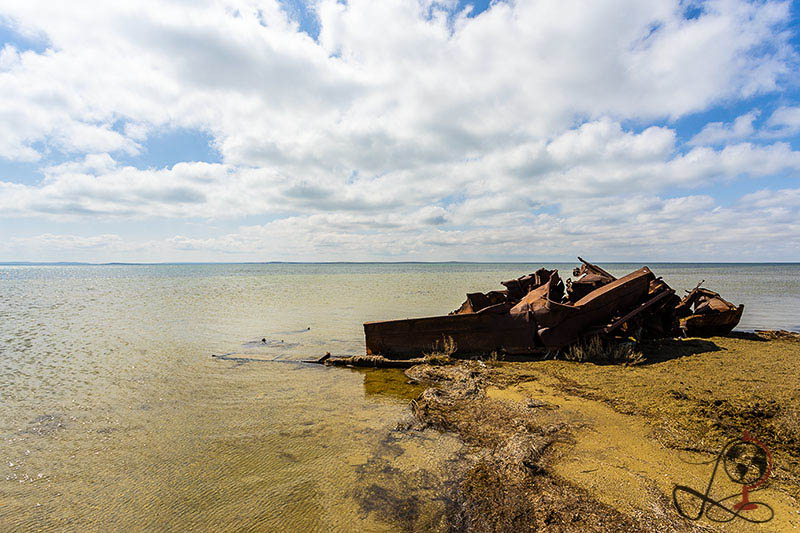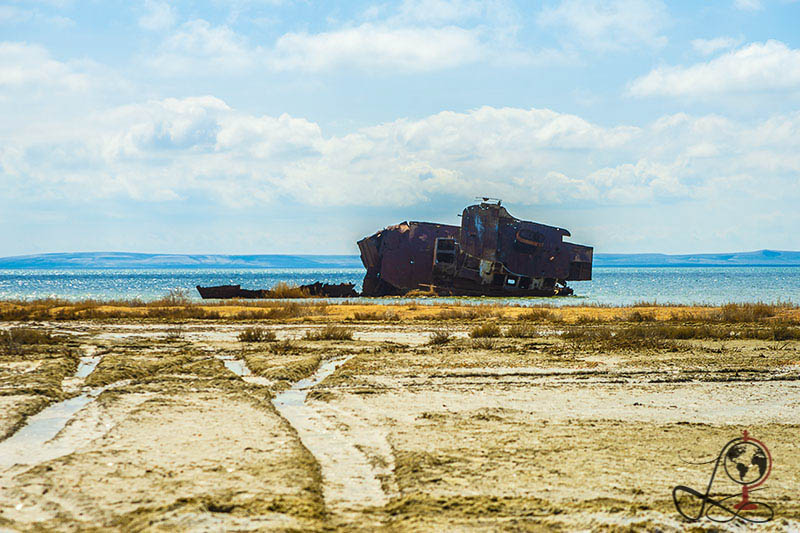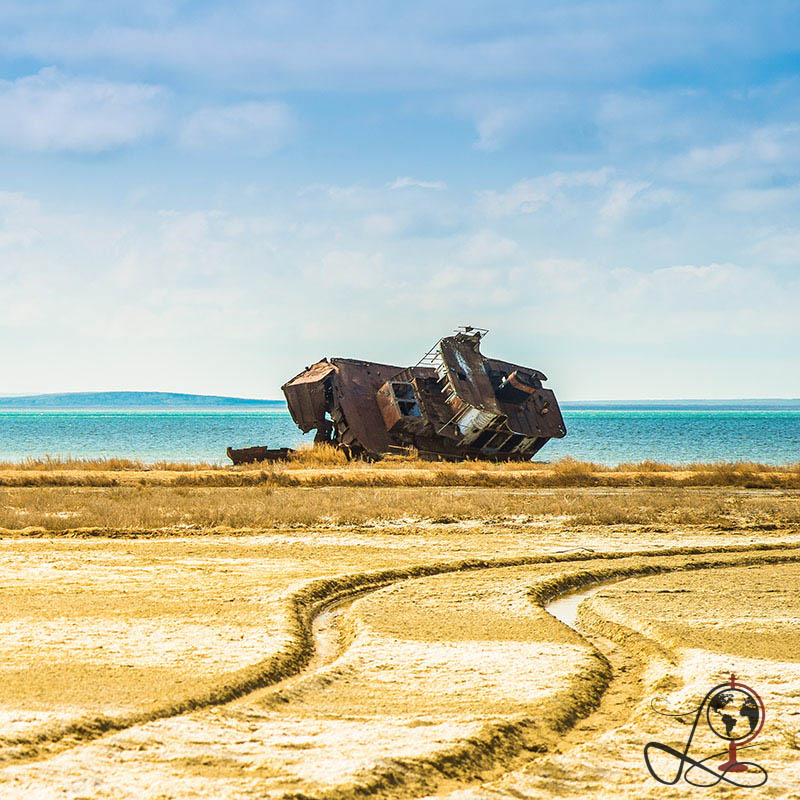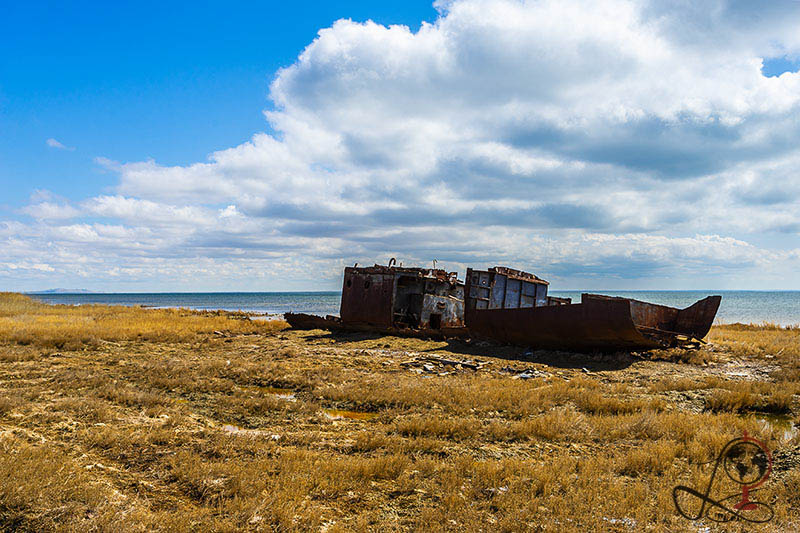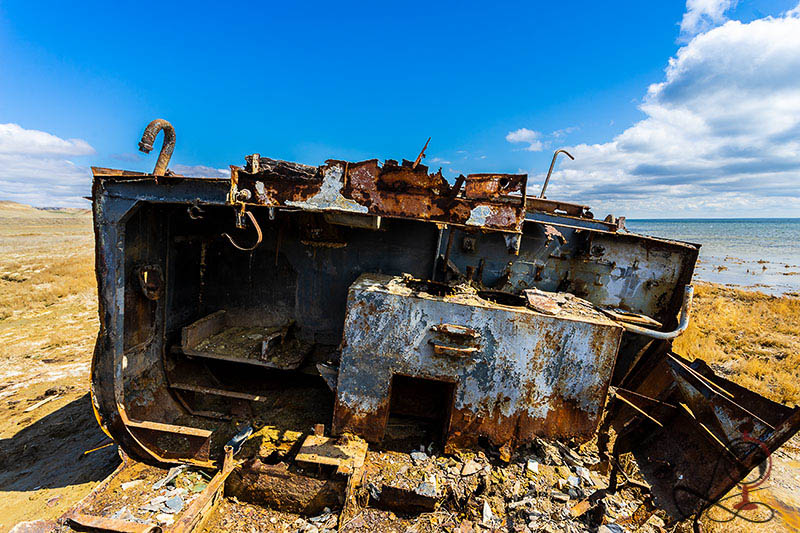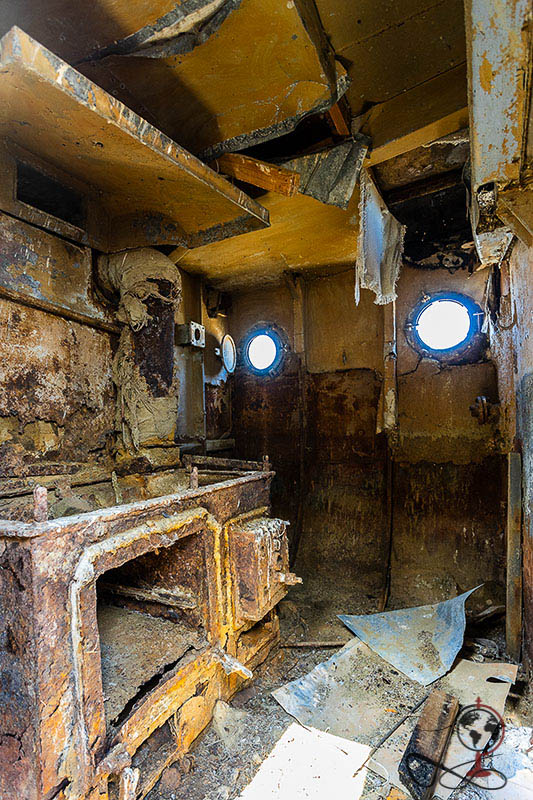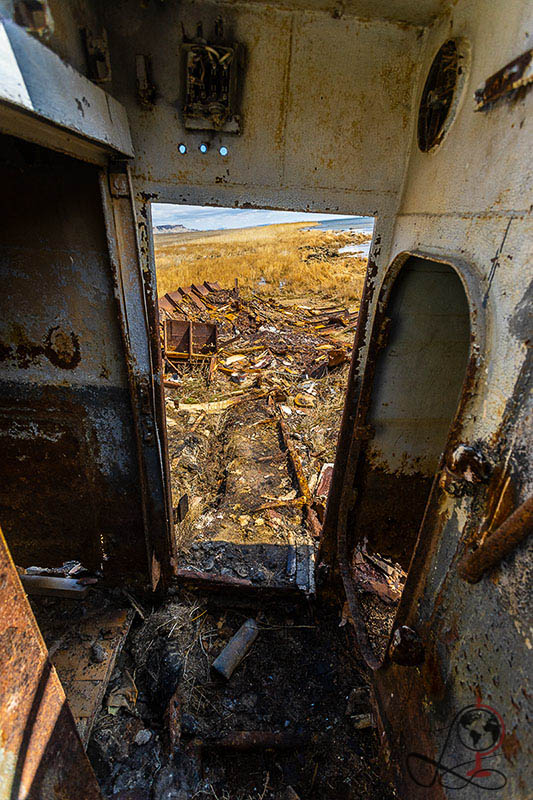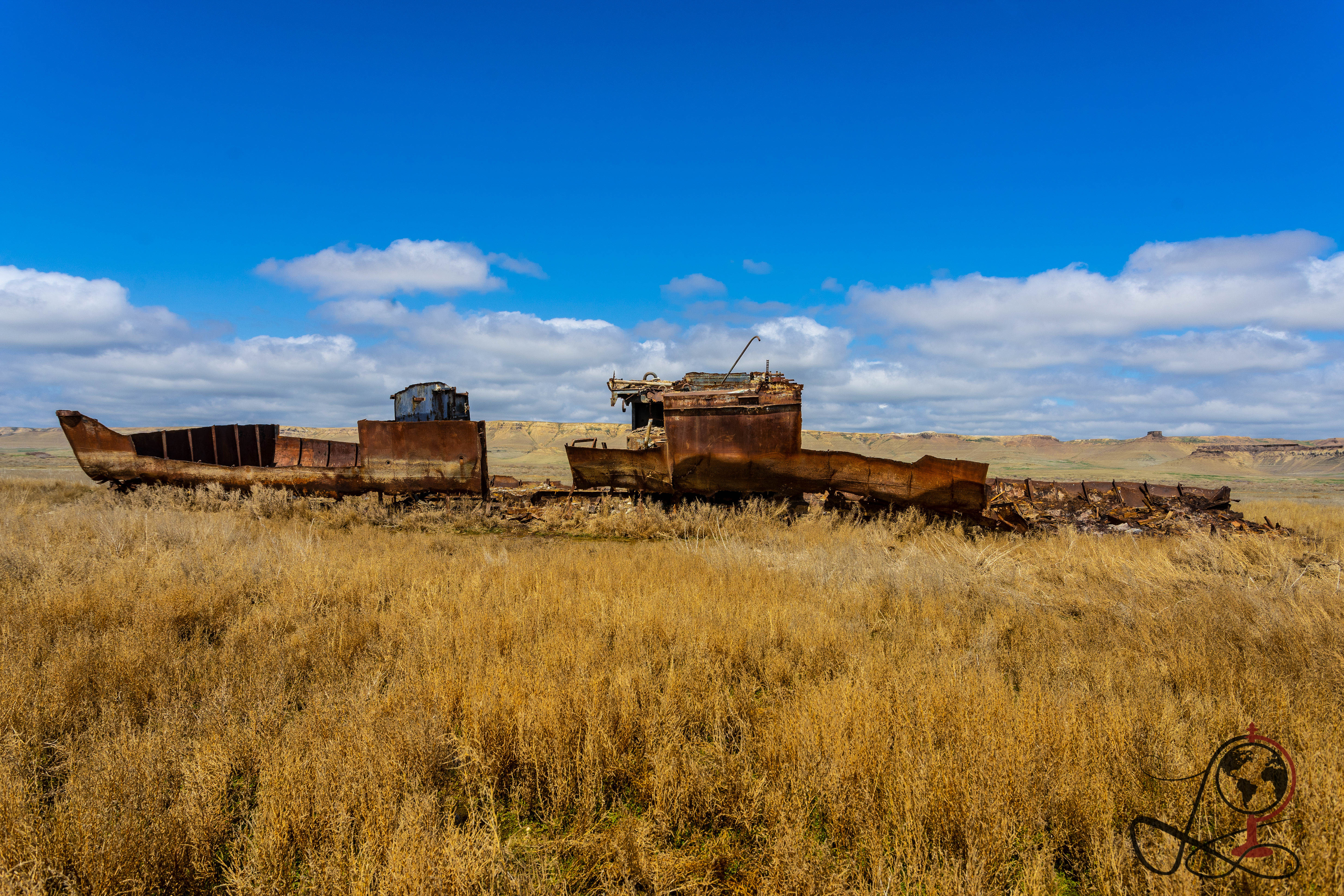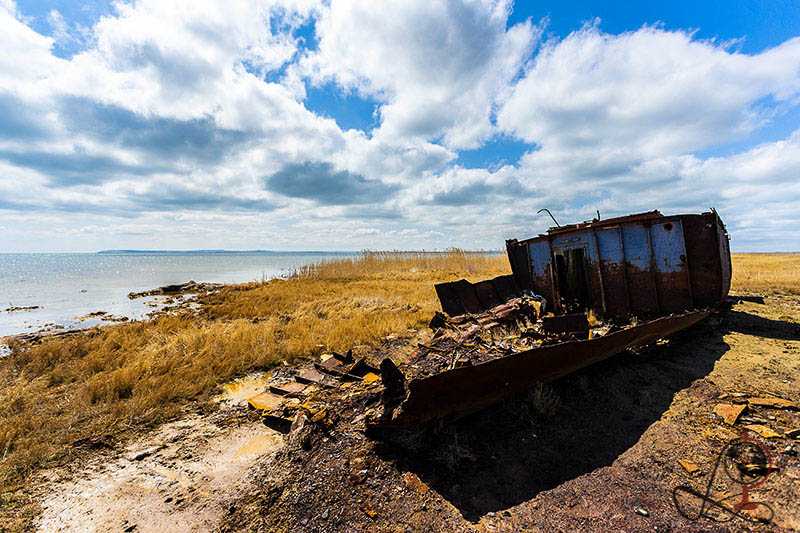 Wissenswertes 
Auf diesen Bildern sind die letzten drei Schiffswracks zu sehen, die es auf der kasachischen Seite des Aralsees zu bestaunen gibt. Die sehr arme Bevölkerung der Region hat die anderen Schiffswracks zerlegt und das Altmetall weiterverkauft oder selbst wiederverwertet. Die hier zu sehende Stelle des Ufers des Aralsees ist 12 Kilometer Luftlinie vom Hafenbecken von der Stadt Aral entfernt. Mit dem Auto waren wir ca. 125 Kilometer entlang durch die Steppe Kasachstans unterwegs, um die letzten Überbleibsel der Fischerboote zu finden.
Facts
Three shipwrecks can be seen here, that are located on the Kazakh side of the Aral Sea. The very poor population has dismantled the other shipwrecks and sold or recycled the scrap metal. The shore's location of the Aral Sea seen here is 12 kilometres beeline from the harbour basin of the city of Aral. We drove around 125 kilometres by car along the steppes of Kazakhstan to find the remains of the fishing boats.
Bildlizenzen oder Kunstdruck erwerben?
Ihnen gefällt ein Bild ganz besonders gut und möchten es gerne kaufen? Dann füllen Sie einfach das Bestellformular aus.
Purchase image licenses or art print?
Found a picture that you would really like to buy? Then just fill out the order form.