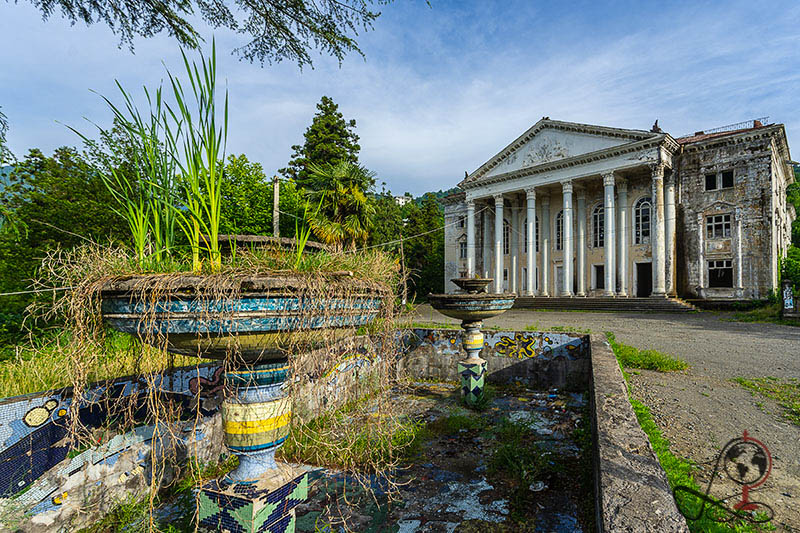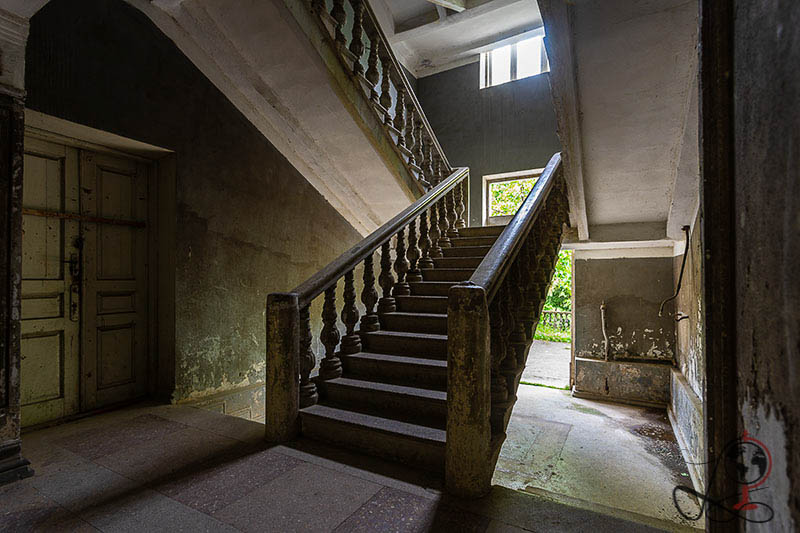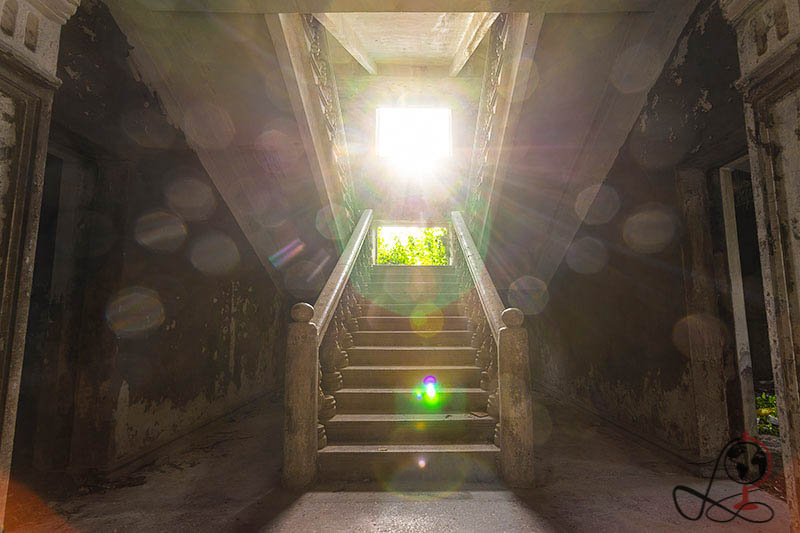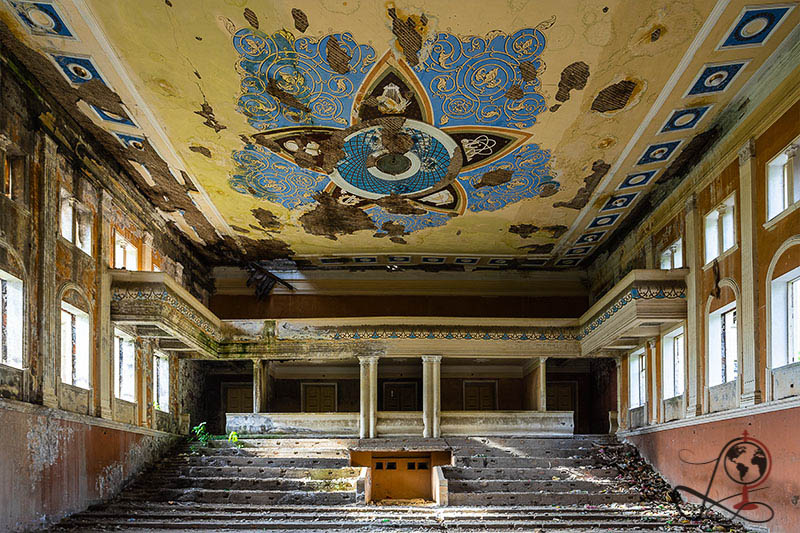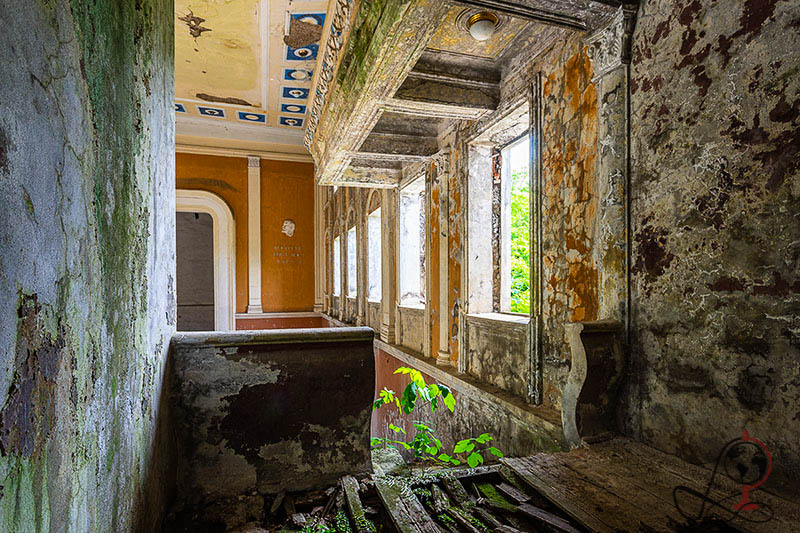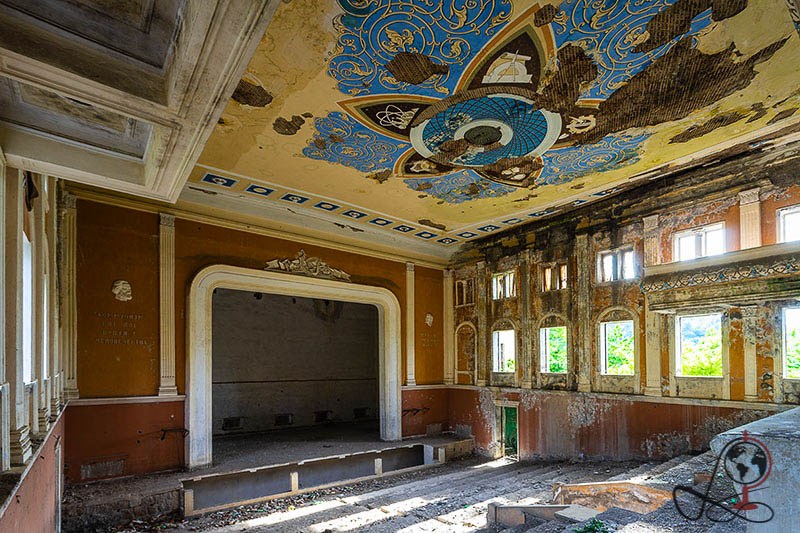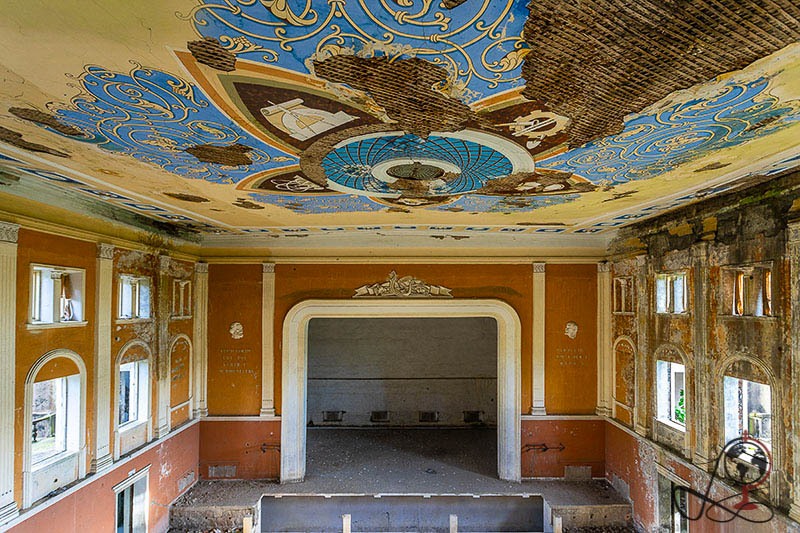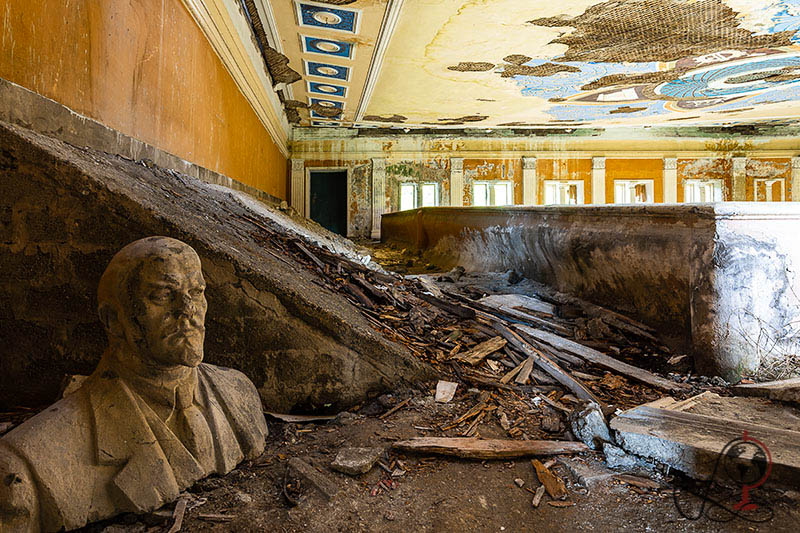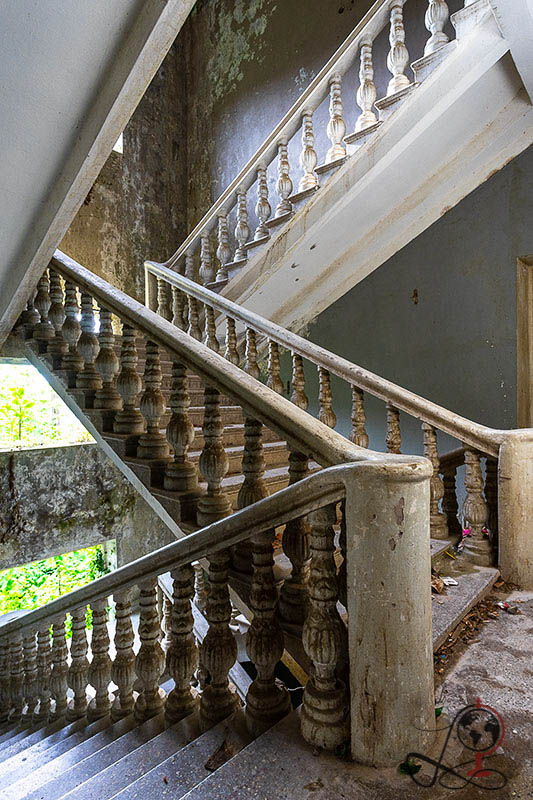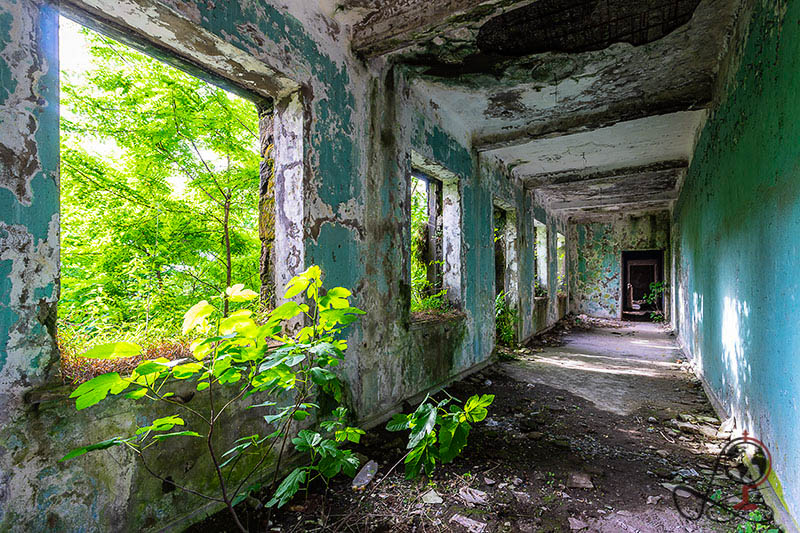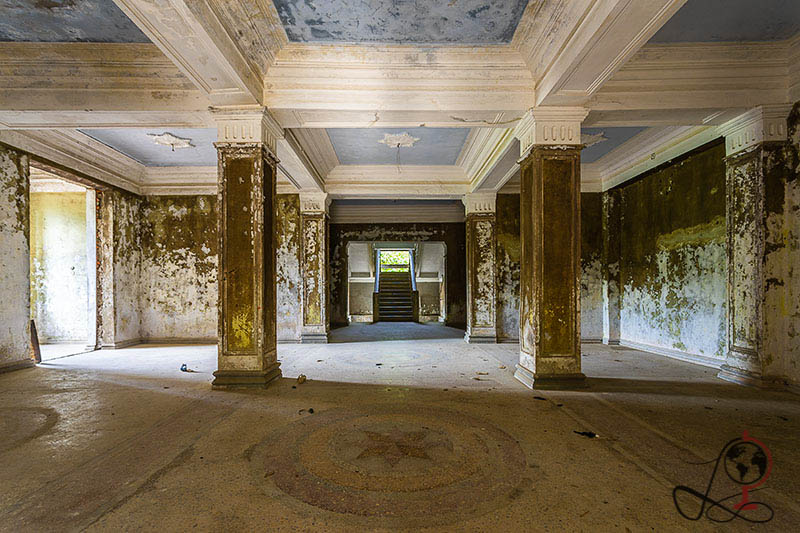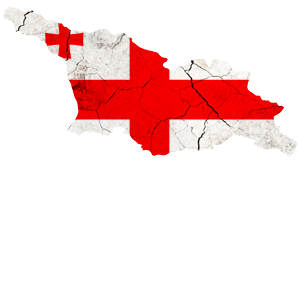 COUNTRY : GEORGIA
 CREATE : 2019
Facts / Wissenswertes 
In einem Bergdorf in Georgien befindet sich dieser prachtvolle Bau. Das "Haus der Kultur" beherbergt unter anderem einen prunkvollen Theatersaal und ein Ballsaal. Der Ballsaal wird noch heute für Veranstaltungen genutzt, während der Rest des Gebäudes verfällt. Der Stadt fehlen die finanziellen Mittel, um das große Areal zu erhalten.
This magnificent building is located in a mountain village in Georgia. The "House of Culture" includes, among other things, a theatre hall and a ballroom. The ballroom is still being used for events today, while the rest of the building is falling apart. The city lacks the financial means to maintain such a large area.
Bildlizenzen Erwerben oder Kunstdruck Bestellen?

Ihnen gefällt ein Bild ganz besonders gut und möchten es gerne kaufen? Dann füllen Sie einfach das Bestellformular aus.
Da dieser Ort nicht offiziell zu besichtigen ist, darf ich keinen genauen Standort im Internet veröffentlichen. Ich bitte um Verständnis.