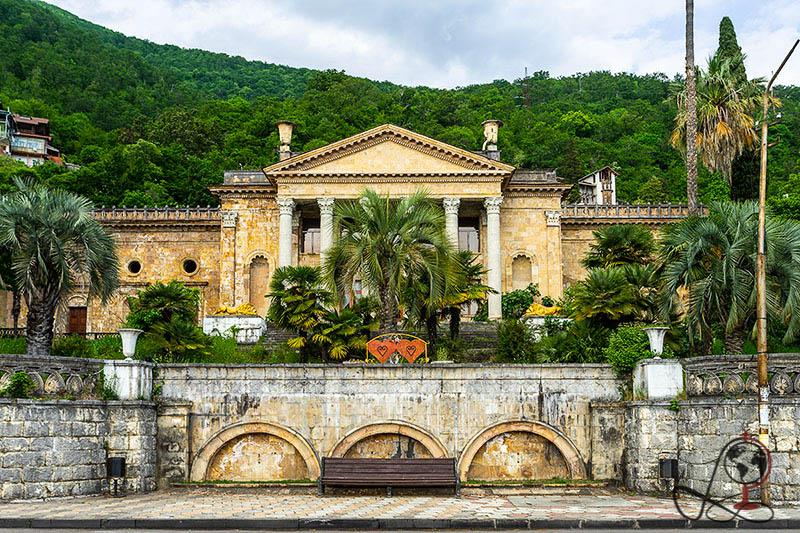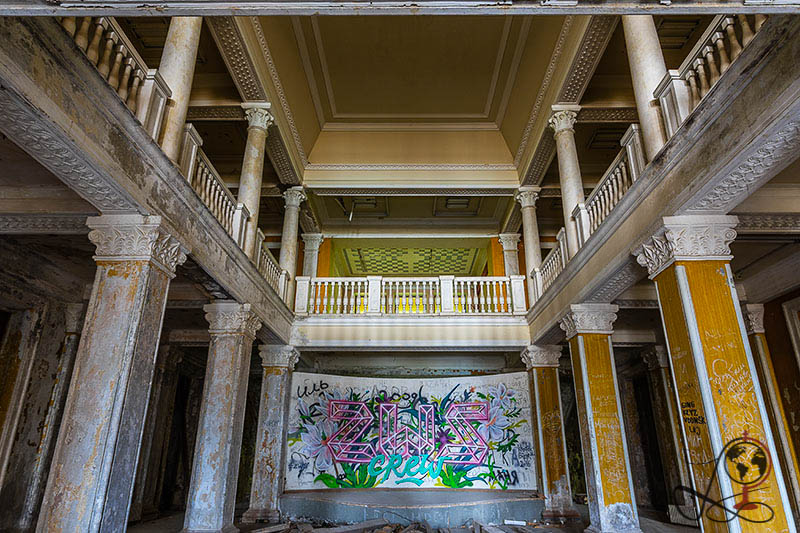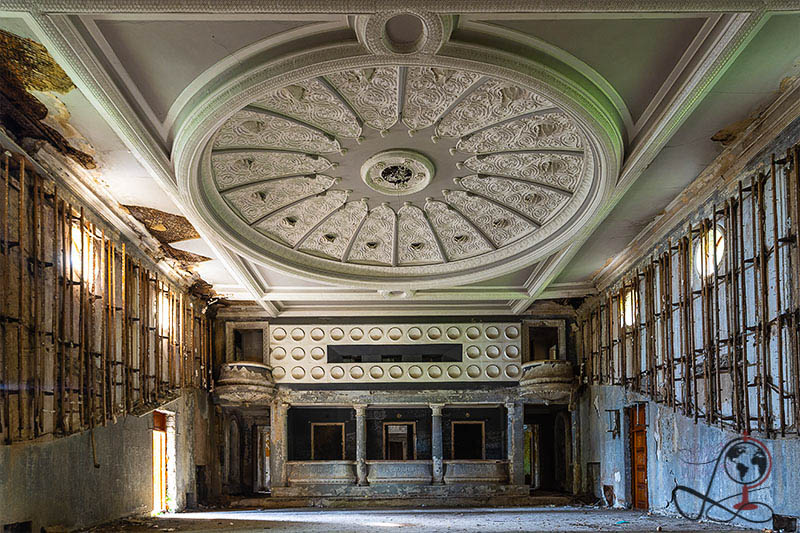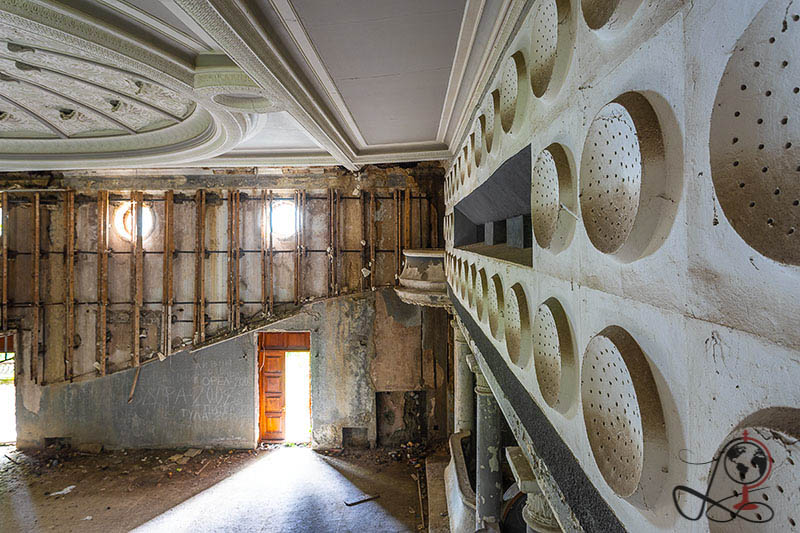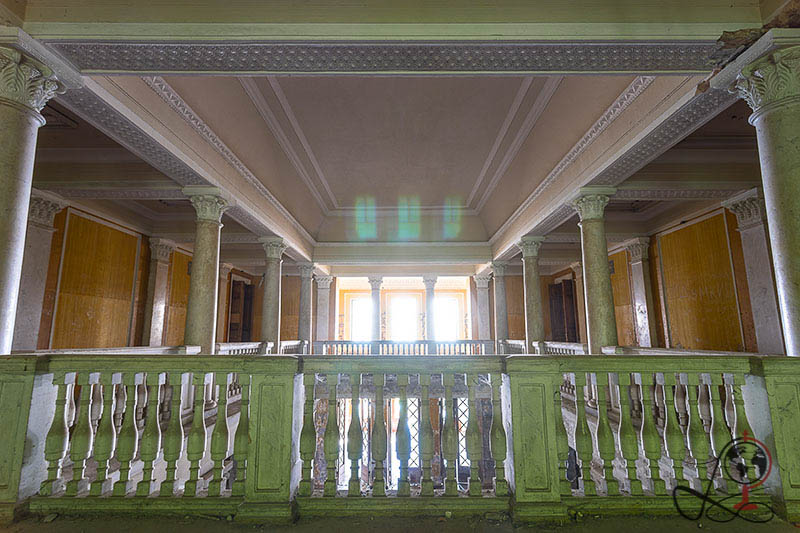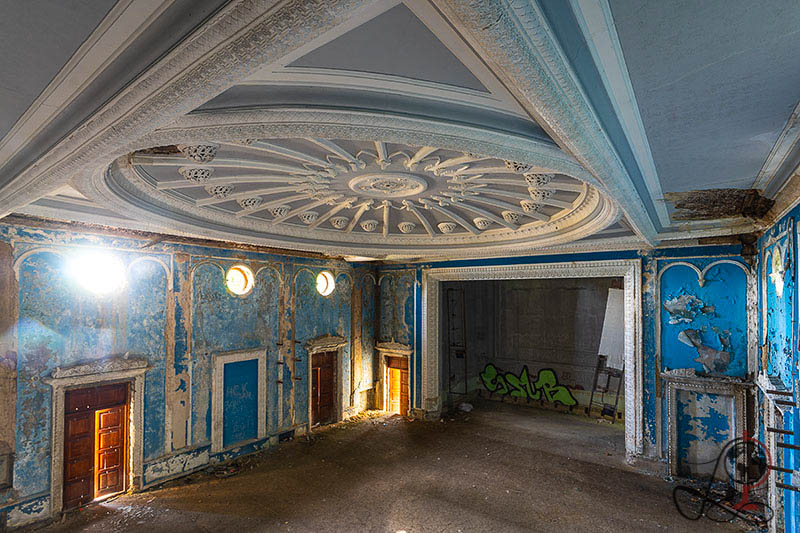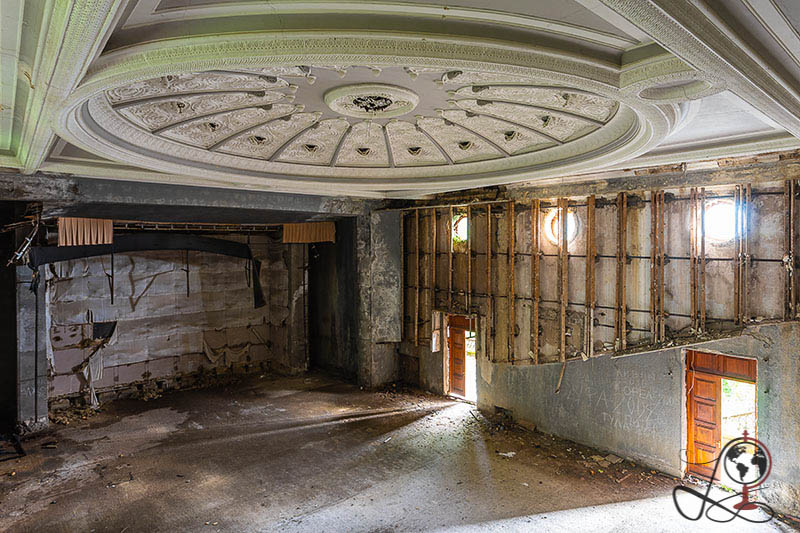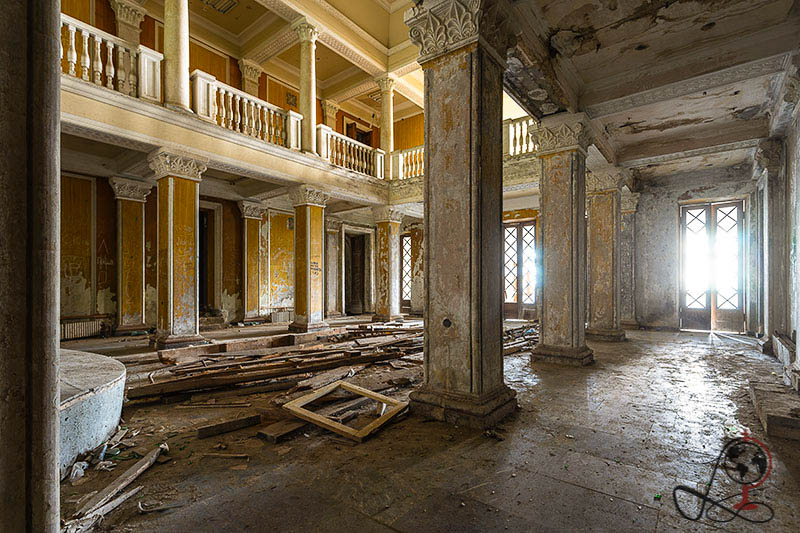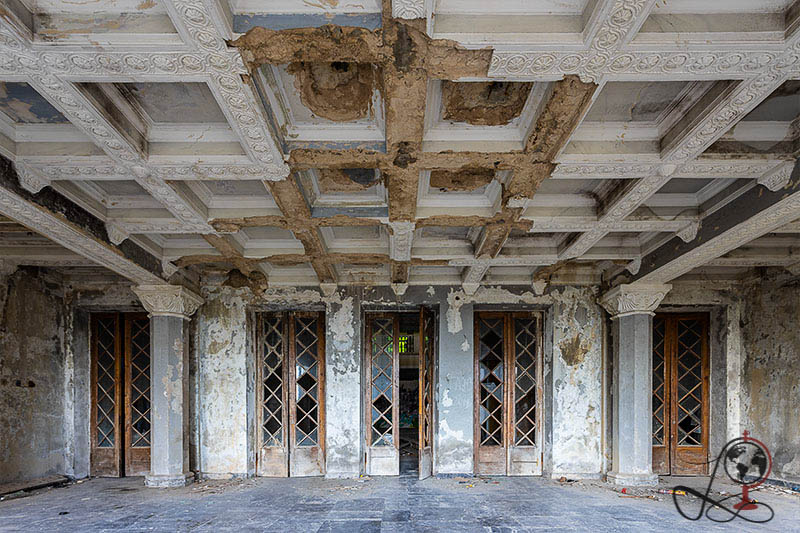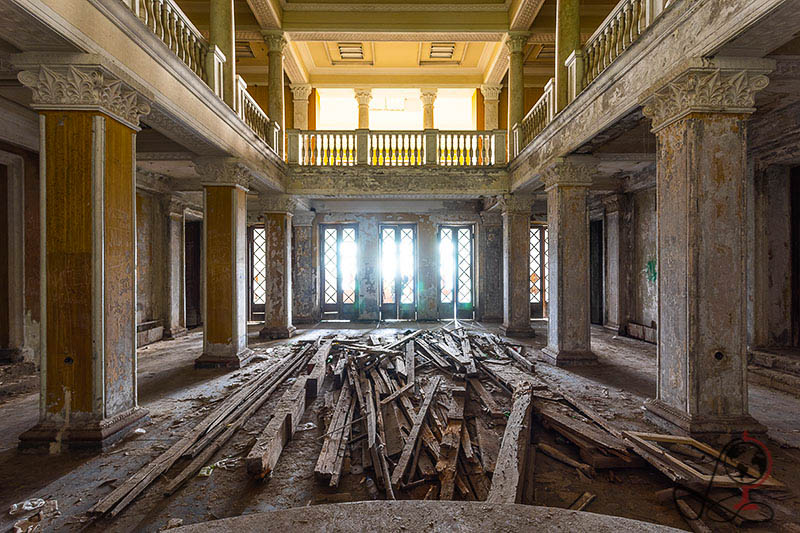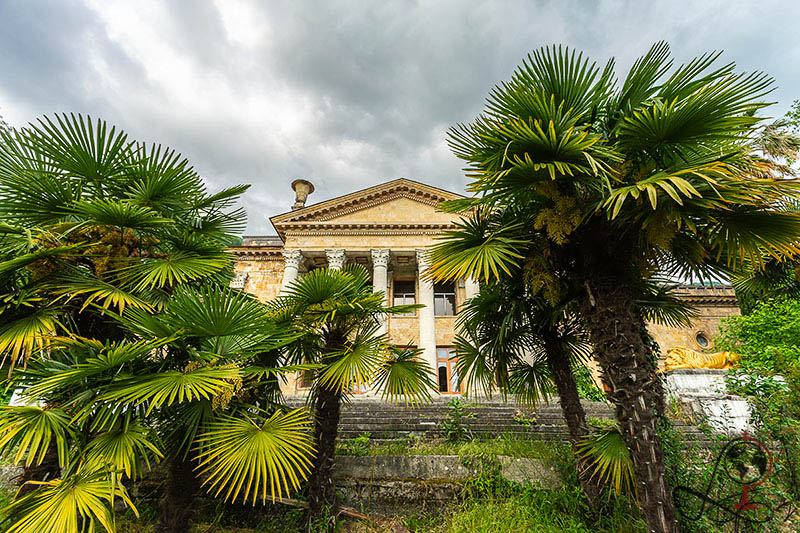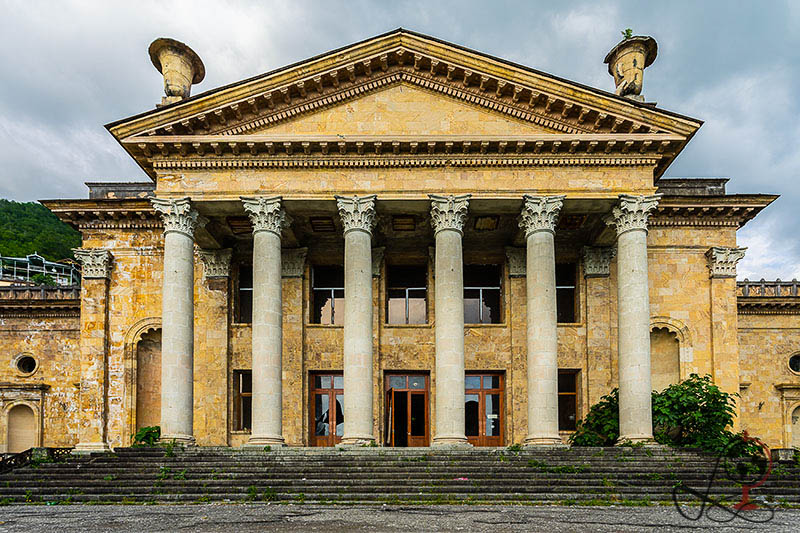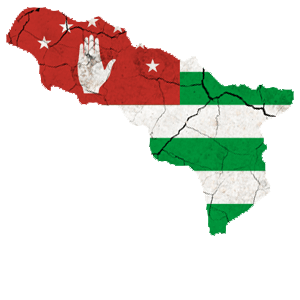 COUNTRY : ABKHAZIA
 CREATE : 2019
Wissenswertes 
Dieses Wintertheater wurde in ersten Hälfte des 20. Jahrhunderts im Stil des Klassizismus erbaut. Alle schweren Arbeiten am Bau des Theaters wurden von Deutschen Kriegsgefangenen und Häftlingen durchgeführt. In den 70er und 80er Jahren trat die Theaterkunst in den Hintergrund und die Kunst des Filmemachens bekam eine immer größere Lobby. Daher wurde das Theater zu einem Kino umfunktioniert. Während des Georgisch-Abchasischen Konflikts wurde das Gebäude durch starken Artilleriebeschuss der georgischen Armee beschädigt und stellte bis heute den Betrieb ein.
Facts
coming soon…
Bildlizenzen oder Kunstdruck erwerben?
Ihnen gefällt ein Bild ganz besonders gut und möchten es gerne kaufen? Dann füllen Sie einfach das Bestellformular aus.
Purchase image licenses or art print?
Found a picture that you would really like to buy? Then just fill out the order form.
Da dieser Ort nicht offiziell zu besichtigen ist, darf ich keinen genauen Standort im Internet veröffentlichen. Ich bitte um Verständnis.
This place is not officially open for visitors, I am not allowed to publish the exact coordinates or give out any information. I ask for your understanding.