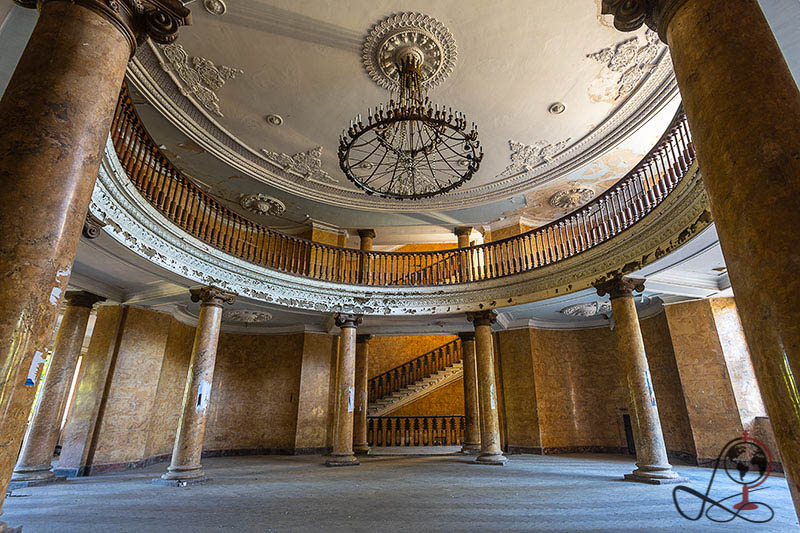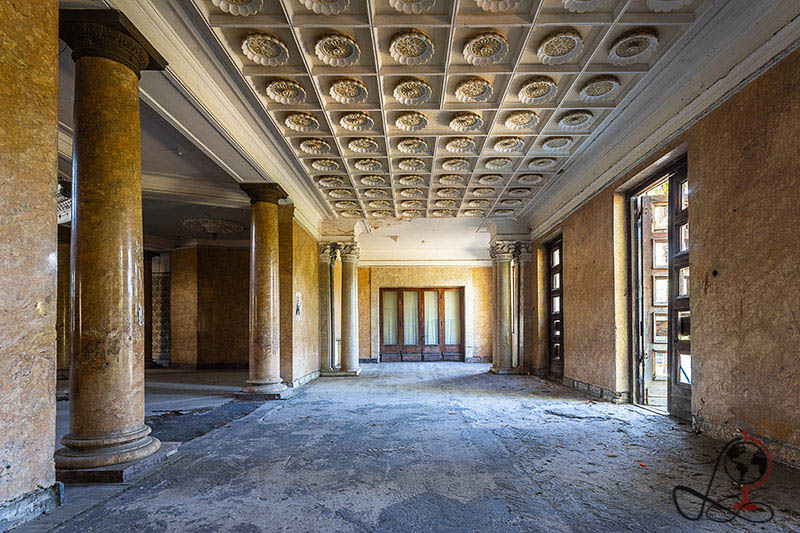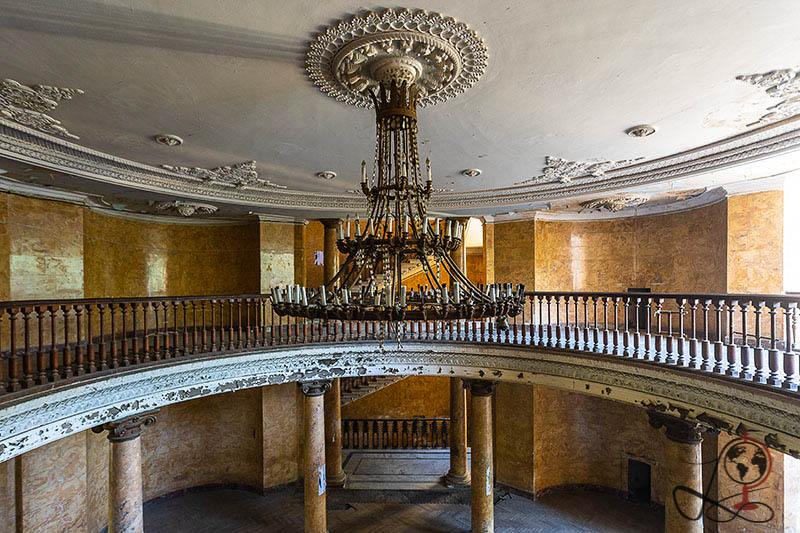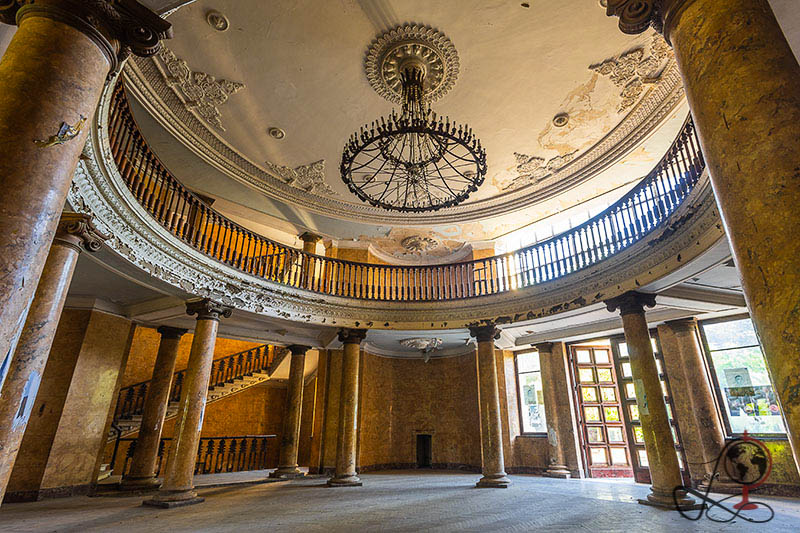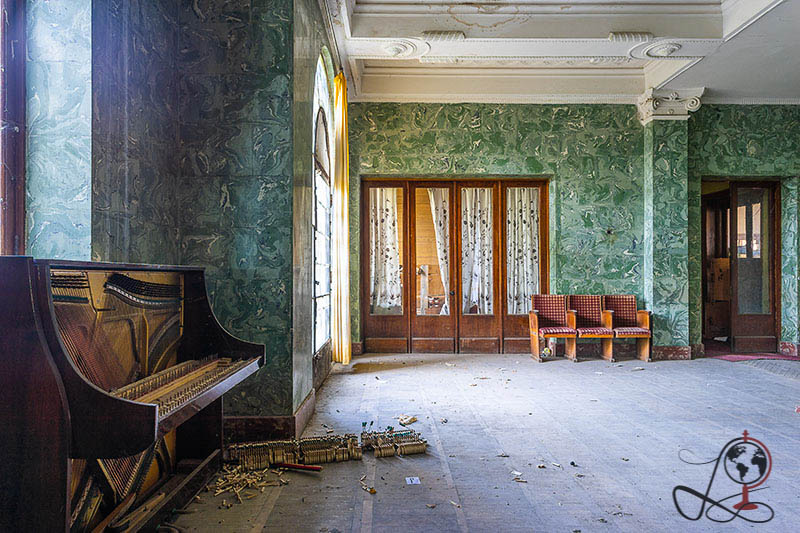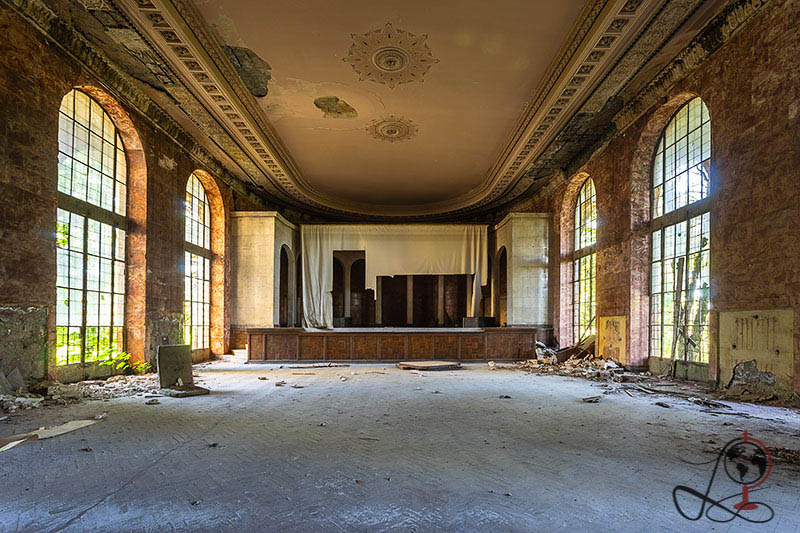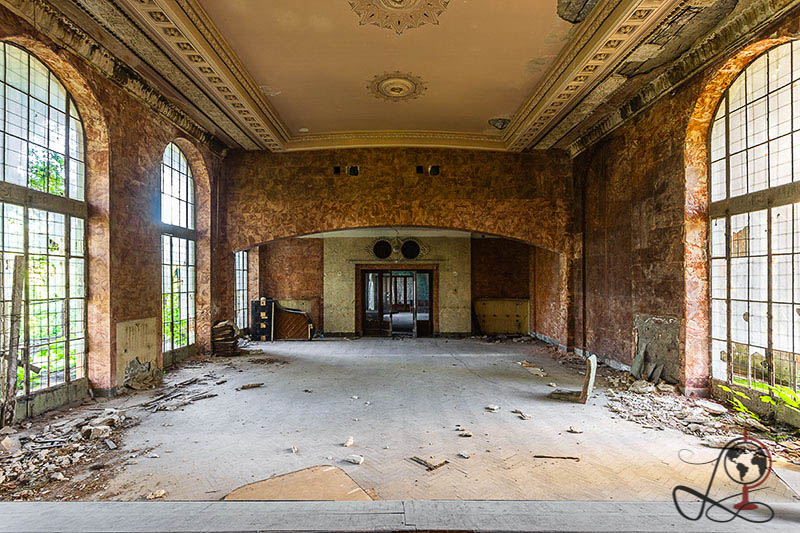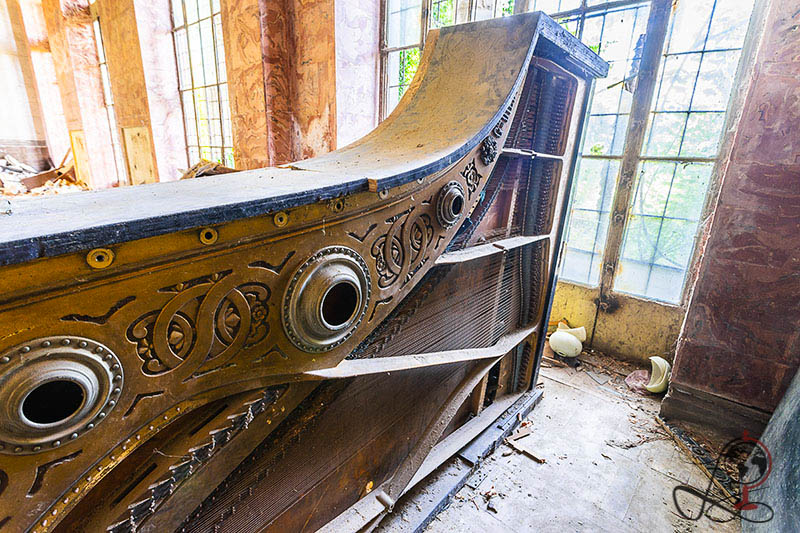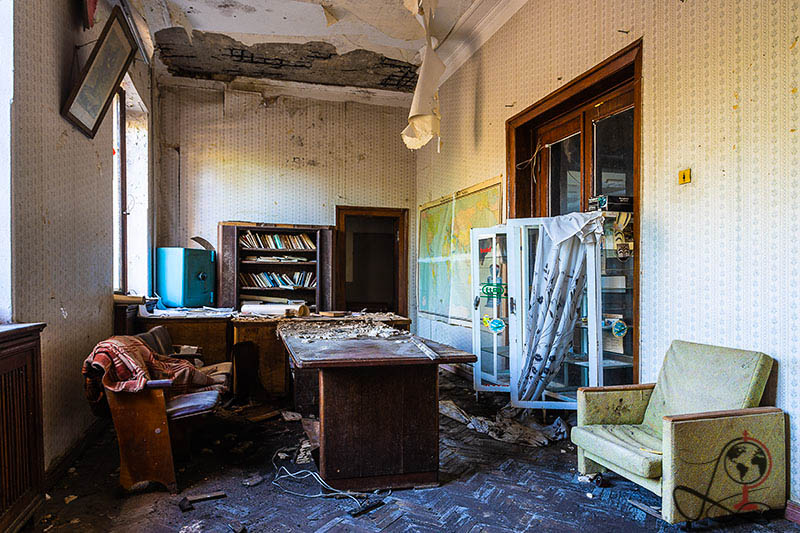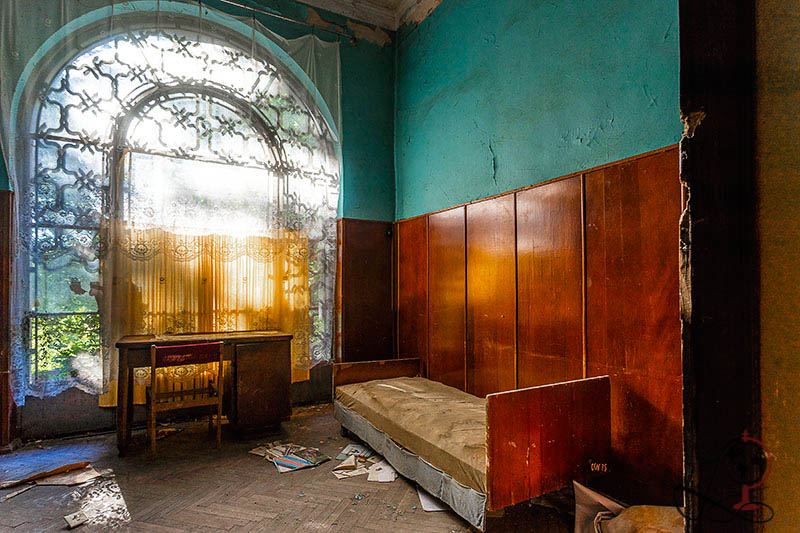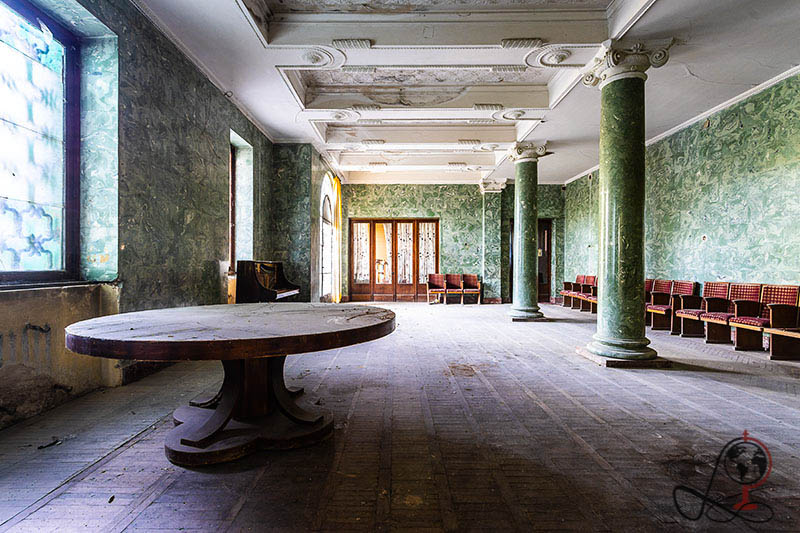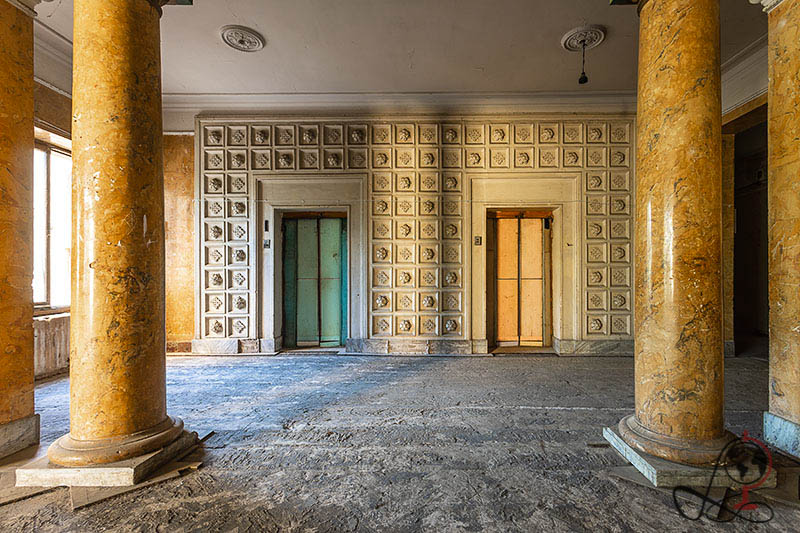 Wissenswertes 
In dieser Galerie sind Teile eines Hotels in Zqaltubo zu sehen. Zqaltubo war einer der bedeutendsten Kurorte in der Sowjetunion. Seit dem Zusammenbruch der Union zerfällt der Kurort nun zunehmend. In diesem Hotel sind Flüchtlinge aus dem Konflikt zwischen Georgien und Abchasien (1992-1993) untergebracht und nur einige Teile des riesigen Komplexes stehen heute noch leer. Das alte Kino sowie einige andere Räumlichkeiten werden nicht mehr genutzt und bieten einen kleinen Eindruck vom prachtvollen Bau.
Facts
In this gallery, parts of a hotel in Tskaltubo can be seen. Tskaltubo was one of the most important spa locations in the Sowjet Union. However, the spa is decaying since the collapse of the Union. In this hotel were refugees from the conflict between Georgia and Abkhazia and only parts of this huge complex remain empty. The old cinema as well as some other rooms are no longer being used and offer a small impression of this magnificent building.
Bildlizenzen oder Kunstdruck erwerben?
Ihnen gefällt ein Bild ganz besonders gut und möchten es gerne kaufen? Dann füllen Sie einfach das Bestellformular aus.
Purchase image licenses or art print?
Found a picture that you would really like to buy? Then just fill out the order form.
Da dieser Ort nicht offiziell zu besichtigen ist, darf ich keinen genauen Standort im Internet veröffentlichen. Ich bitte um Verständnis.
This place is not officially open for visitors, I am not allowed to publish the exact coordinates or give out any information. I ask for your understanding.