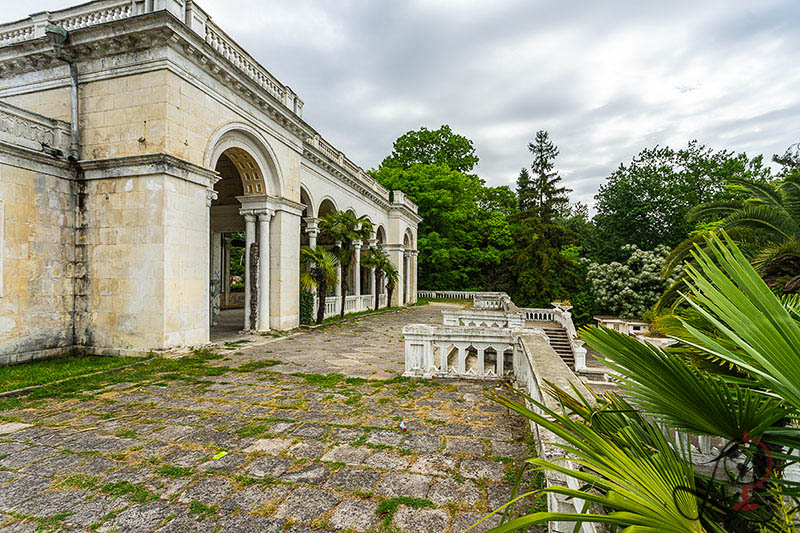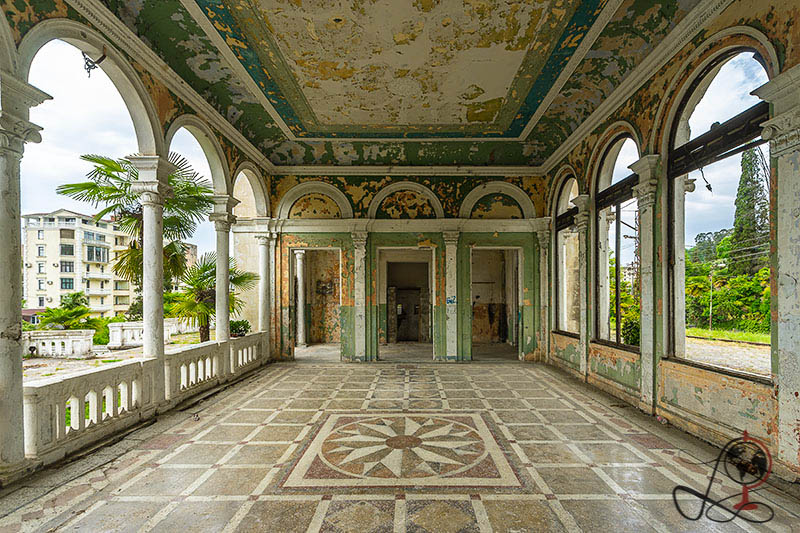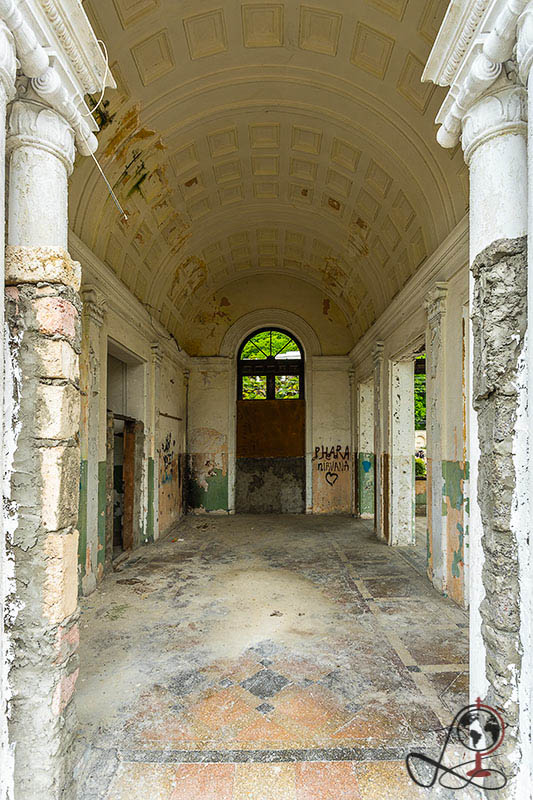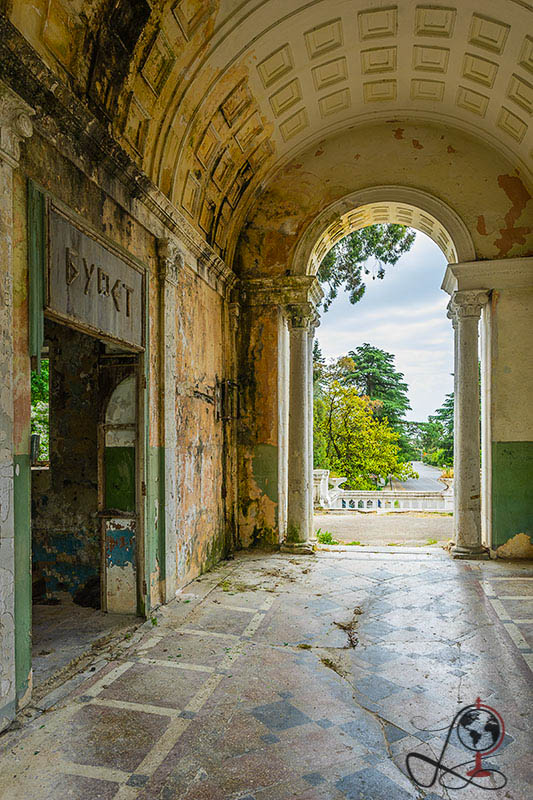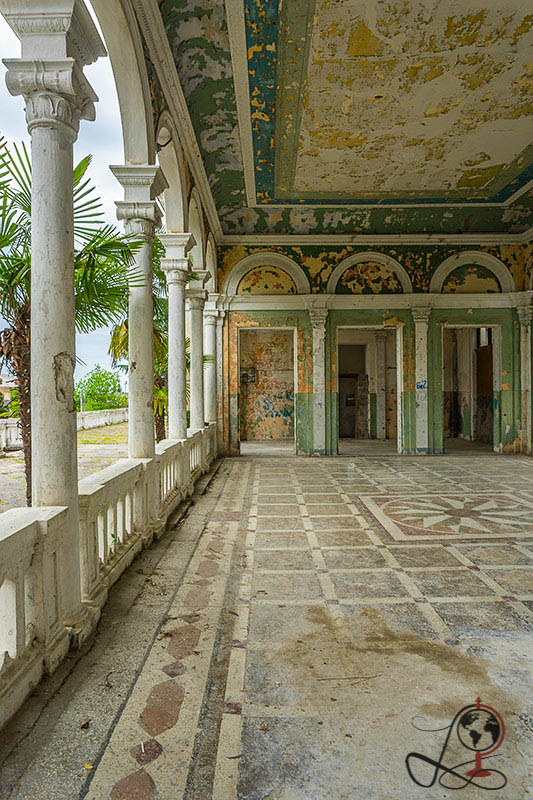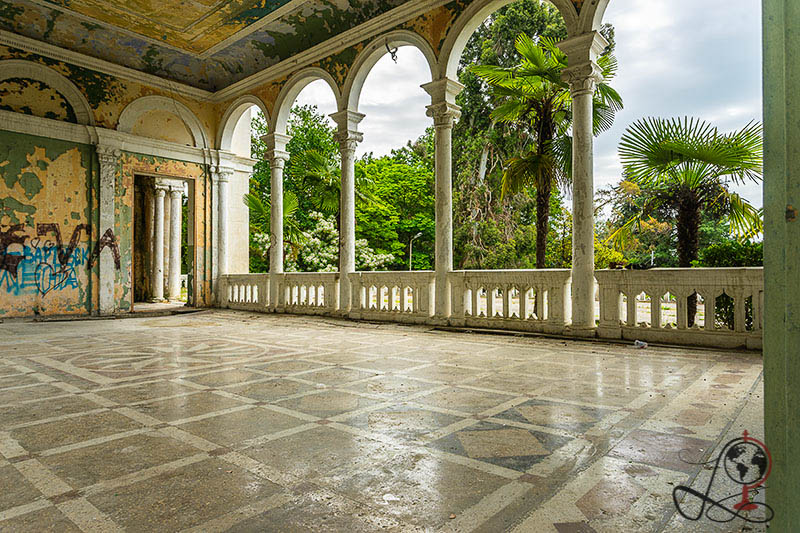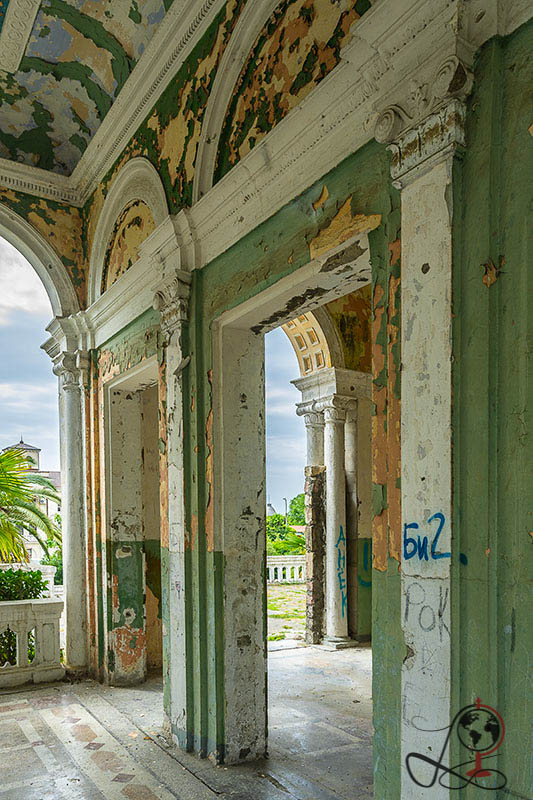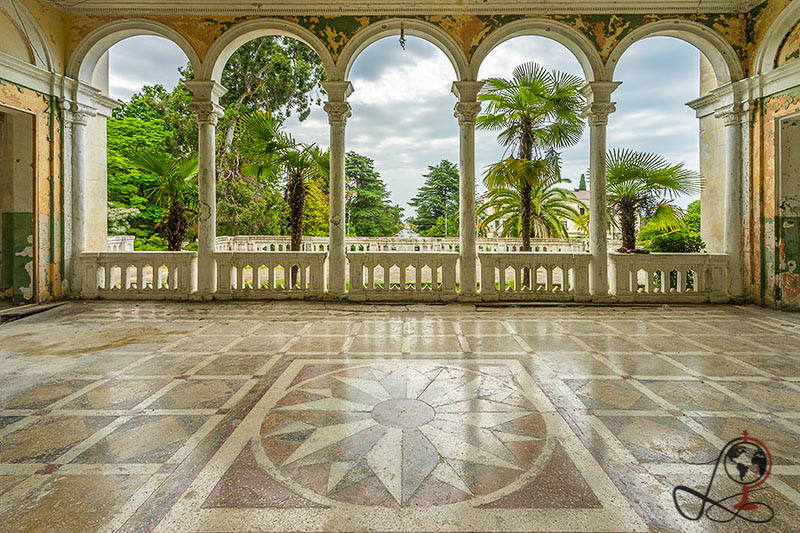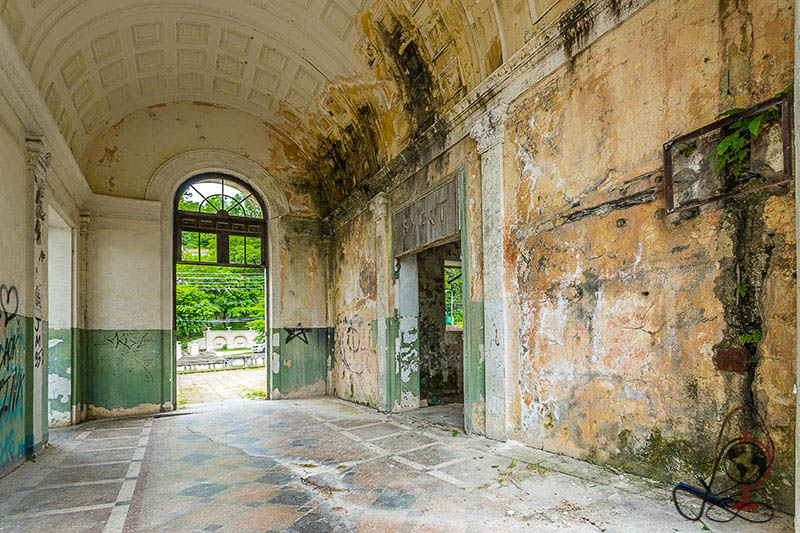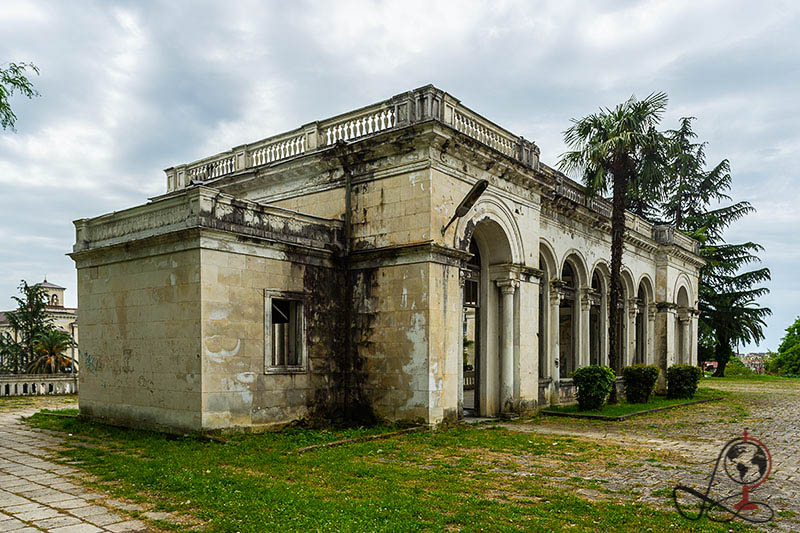 Wissenswertes 
Nur wenige Blocks vom zerstörten abchasischen Parlamentsgebäude entfernt, liegt dieses kleine Bahnhofsgebäude. Der Bahnhof wurde erst Baratov (russisch), dann Baratashvili (georgisch) und wird jetzt Guma (abchasisch) genannt. Auch hier fallen wieder die vielen Straßenhunde auf, die entlang der verlassenen Gleisen streifen. Legenden zufolge warten die Hunde immer noch auf Ihre griechischen Besitzer. Denn im Jahr 1949 wurde die altansässige griechische Minderheit Abchasiens nach Zentralasien deportiert (1939 etwa 11 % der Bevölkerung) und dafür wurden georgische Siedler ins Land geholt. Ein Großteil der abchasischen Griechen wurden an diesem Bahnhof von Ihren besten Freunden getrennt.
Facts
This small station is just a few blocks from the destroyed Abkhazian parliament building.  The station was first Baratov (Russian), then  Baratashvili (Georgian) and is now called Guma (Abkhazian). Once again, many stray dogs roam along the abandoned tracks. Legends say that the dogs are still waiting for their Greek owners. That's because in the year 1949 the ancient Greek minority in Abkhazia was deported to Central Asia (about 11% of the population in 1939) and Georgian settlers were brought in. A large part of the Abkhazian Greeks were separated from their best friends at this station.
Bildlizenzen Erwerben oder Kunstdruck Bestellen?

Ihnen gefällt ein Bild ganz besonders gut und möchten es gerne kaufen? Dann füllen Sie einfach das Bestellformular aus.