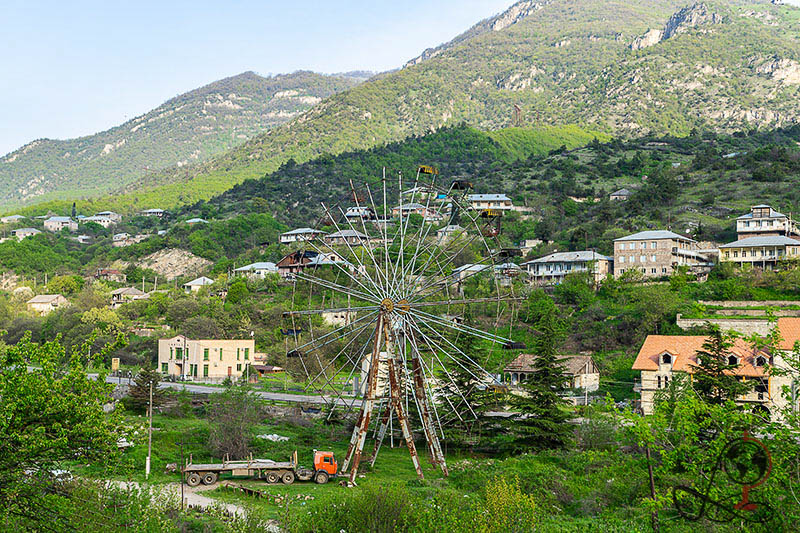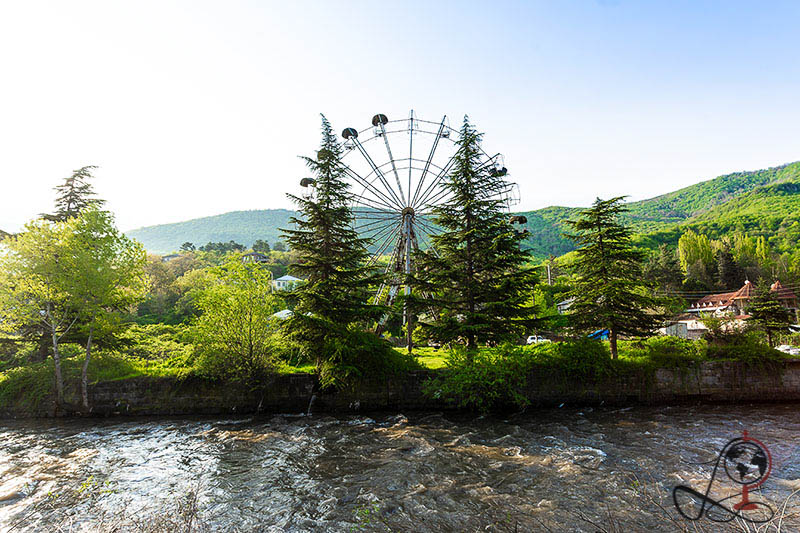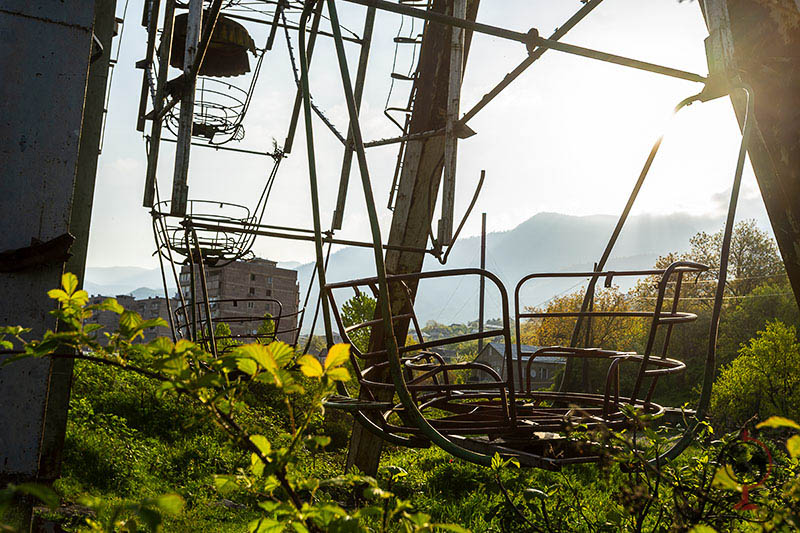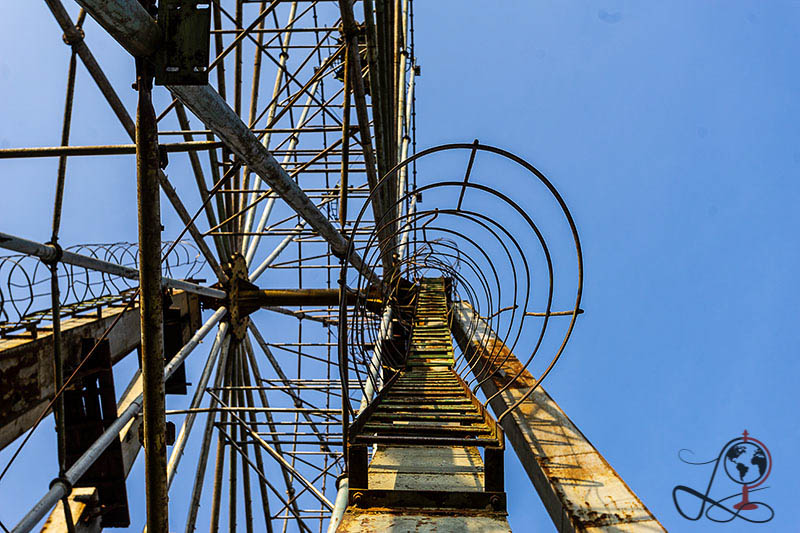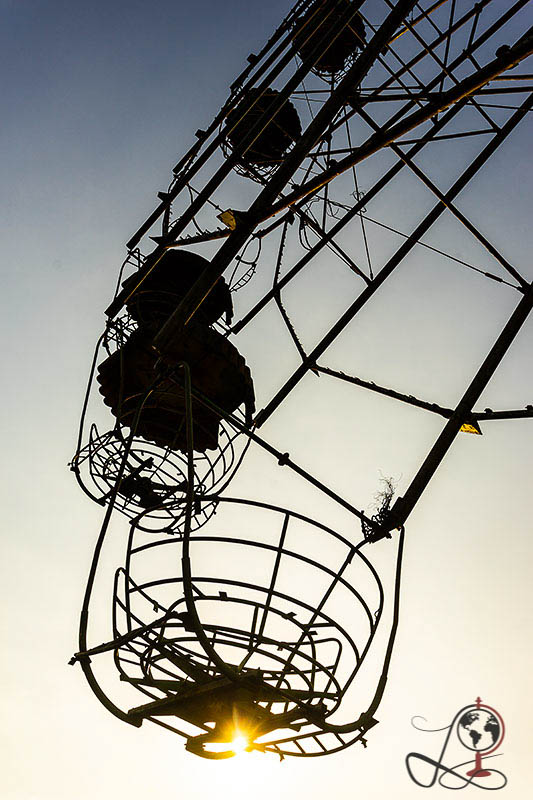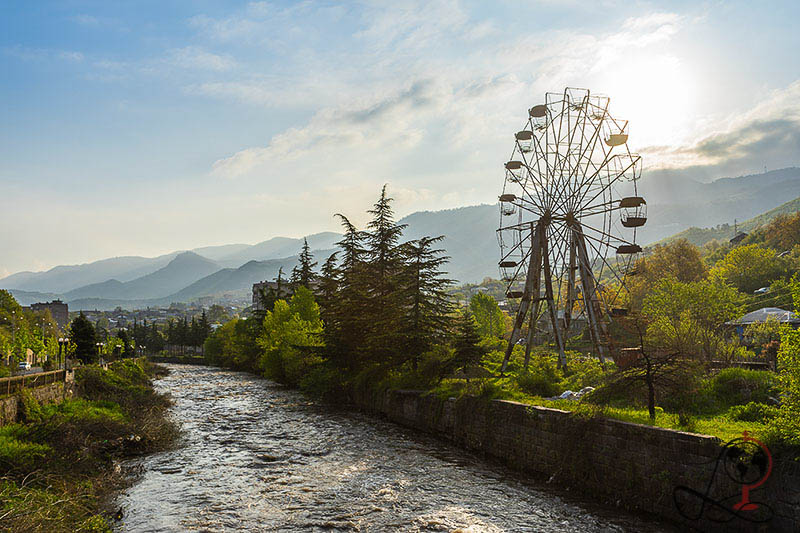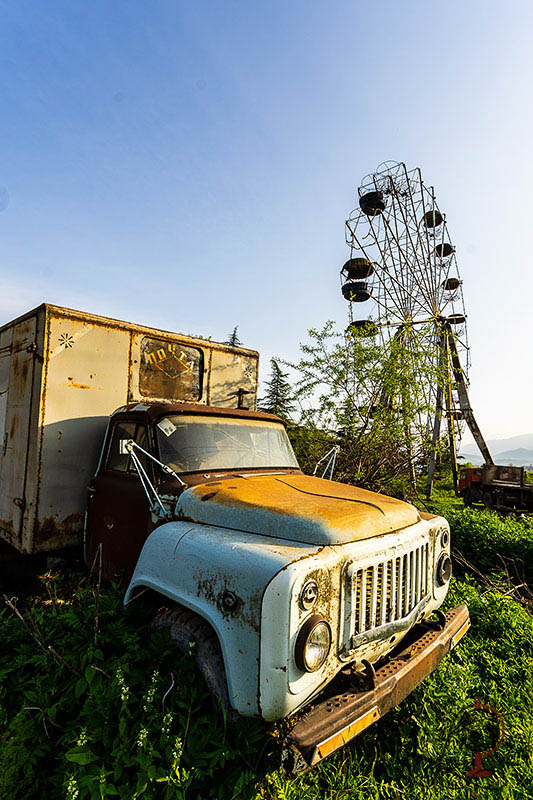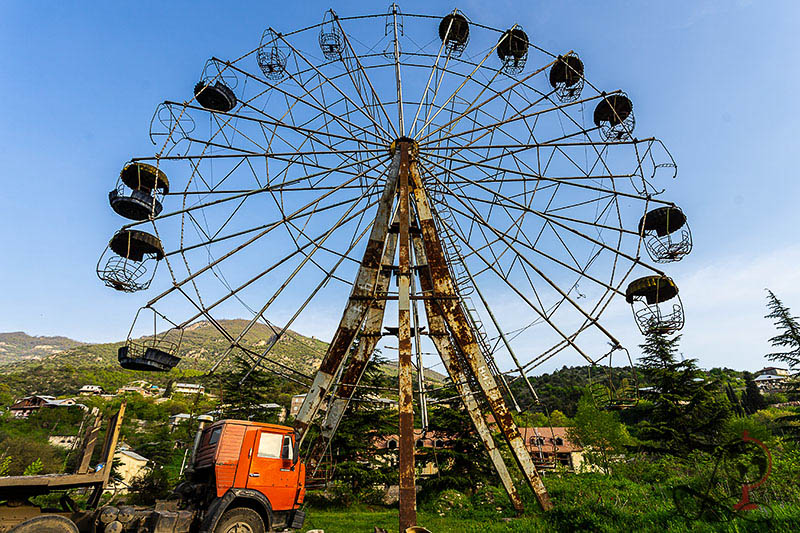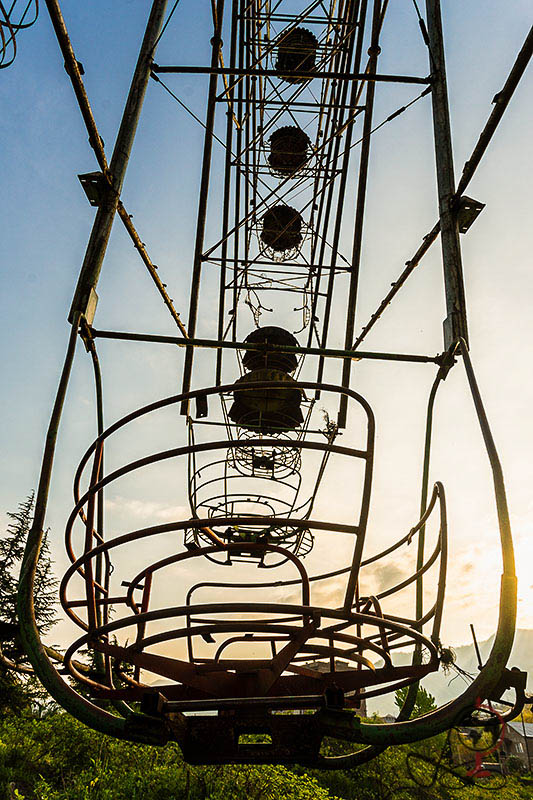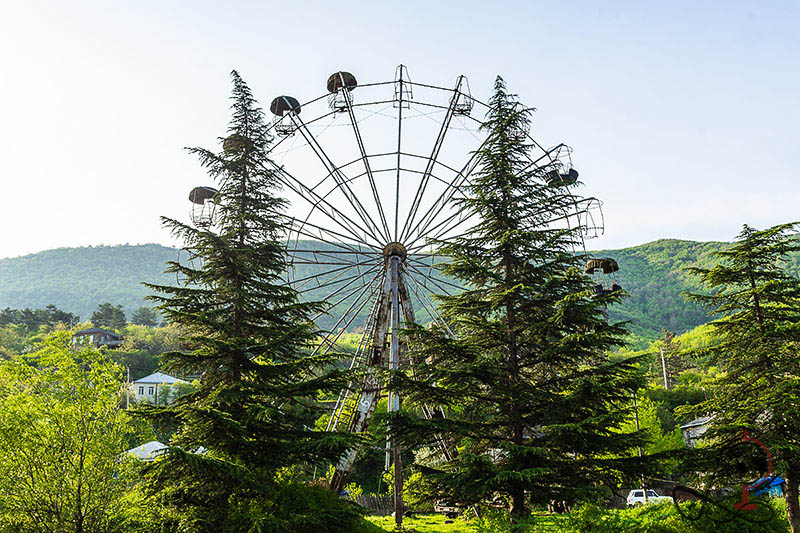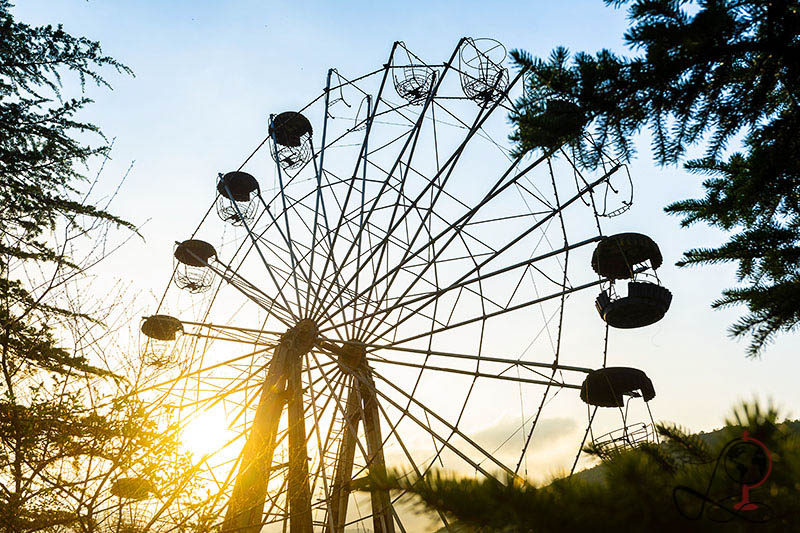 Wissenswertes 
Diese Riesenräder findet man sehr oft in den Ländern des ehemaligen Ostblockes. Einst dienten sie der Bevölkerung zur Ablenkung und Zerstreuung nach dem eintönigen und harten Arbeitsalltag. Nach der Unabhängigkeit Armeniens 1991 und der Öffnung zum Westen hin, wurden diese einstmals staatlich geförderten und instandgehaltenen Parks immer mehr vernachlässigt. Die Bevölkerung wandte sich anderer Freizeitbeschäftigung zu. Heute stehen viele dieser ungenutzten und maroden Riesenräder teilweise wild in der Landschaft. Von den ursprünglichen Parks ist nichts mehr zu erkennen. Stumme Zeugen einer vergangenen Zeitepoche.
Facts
These Ferris wheels can be found in countries of the former Eastern Blocs. They once served to distract the population after their monotonous and hard work. After the independence of Armenia in 1991 and the opening to the West, these former government paid and serviced parks were more and more neglected. The population turned towards other leisure activities. Today, many unused and ailing Ferris wheels can be found out on the open. The former park can no longer be recognized. Silent witnesses of a bygone era.
Bildlizenzen oder Kunstdruck erwerben?
Ihnen gefällt ein Bild ganz besonders gut und möchten es gerne kaufen? Dann füllen Sie einfach das Bestellformular aus.
Purchase image licenses or art print?
Found a picture that you would really like to buy? Then just fill out the order form.
Da dieser Ort nicht offiziell zu besichtigen ist, darf ich keinen genauen Standort im Internet veröffentlichen. Ich bitte um Verständnis.
This place is not officially open for visitors, I am not allowed to publish the exact coordinates or give out any information. I ask for your understanding.