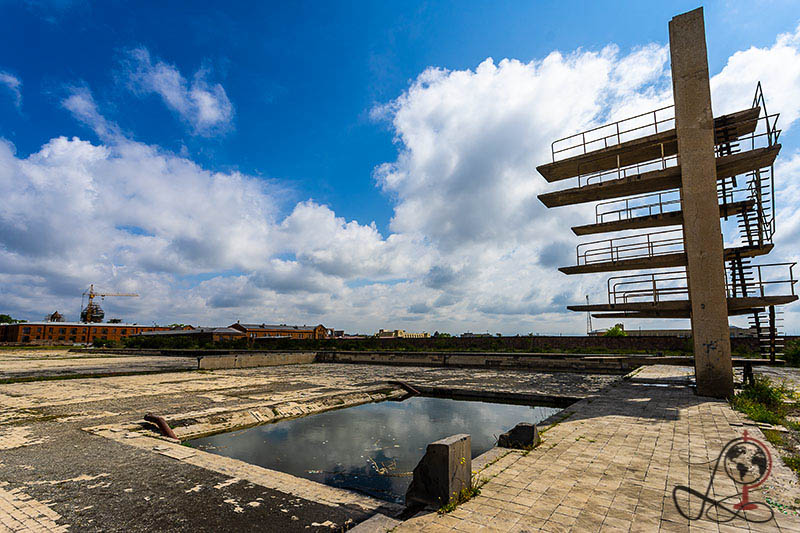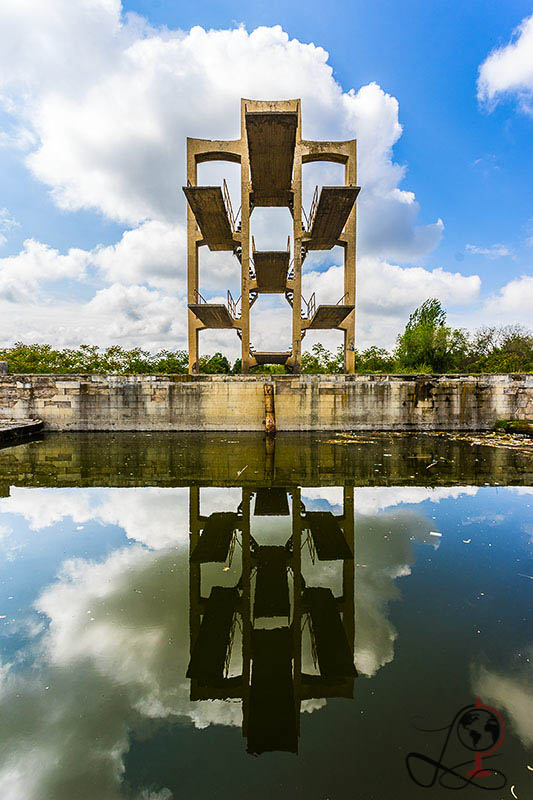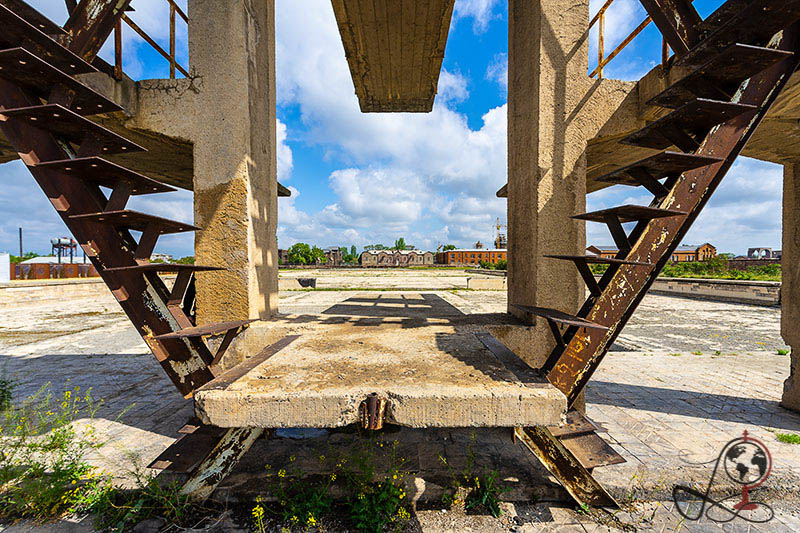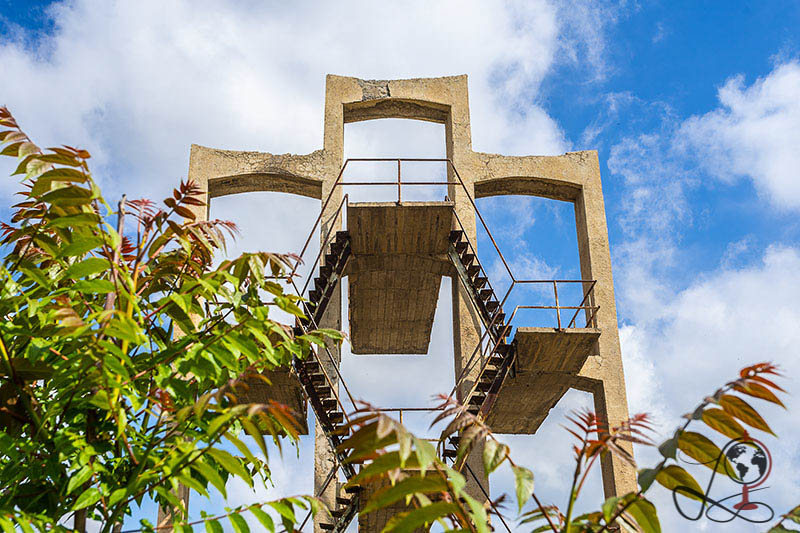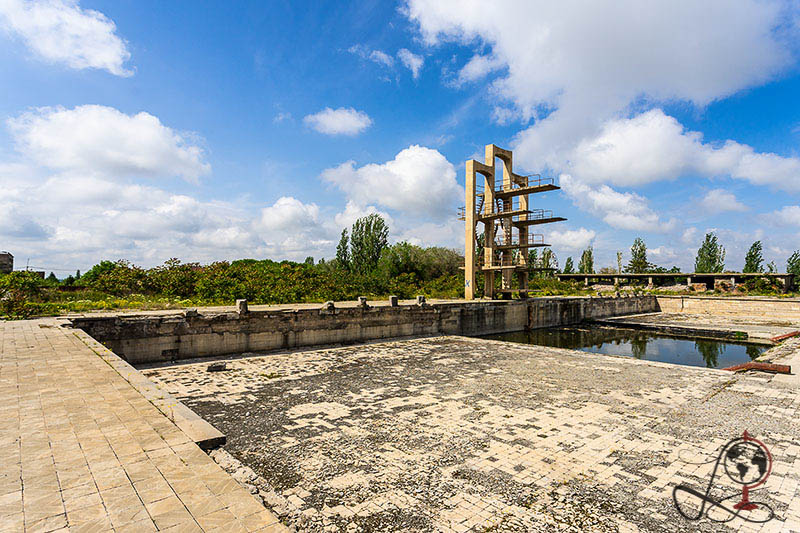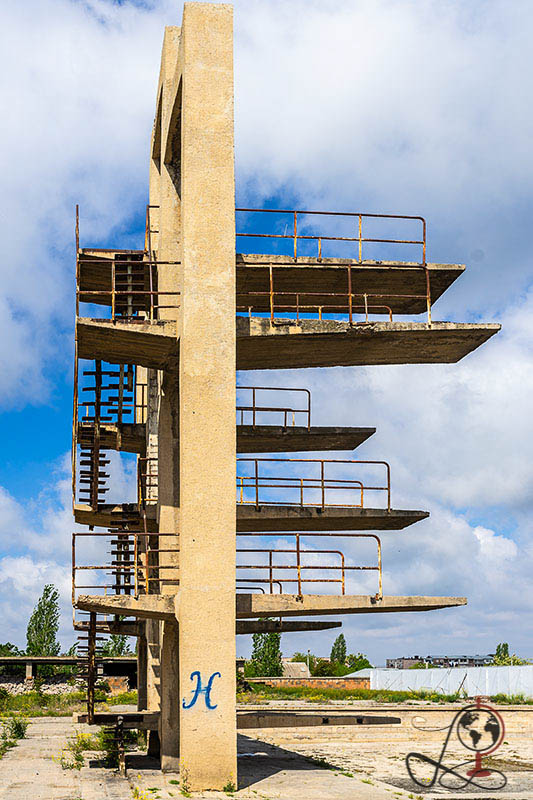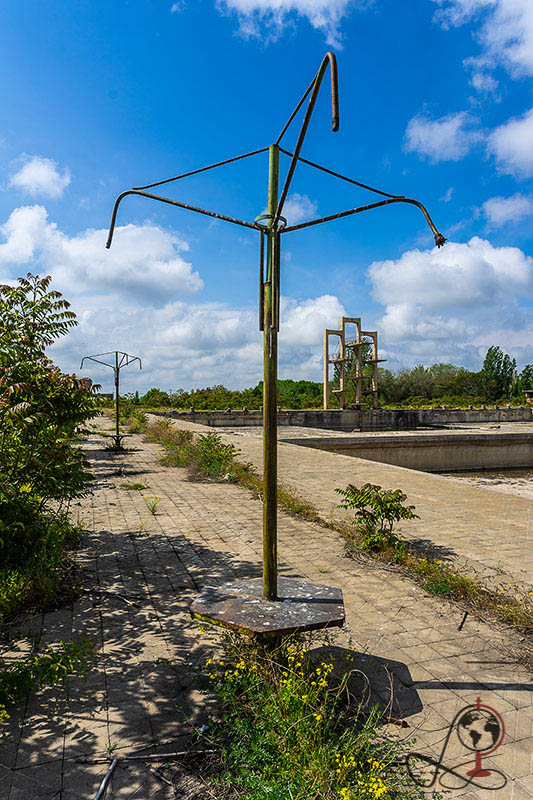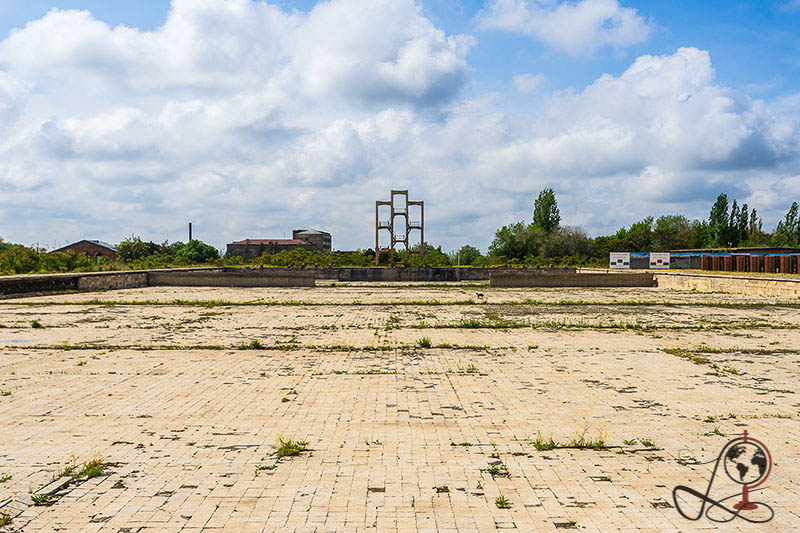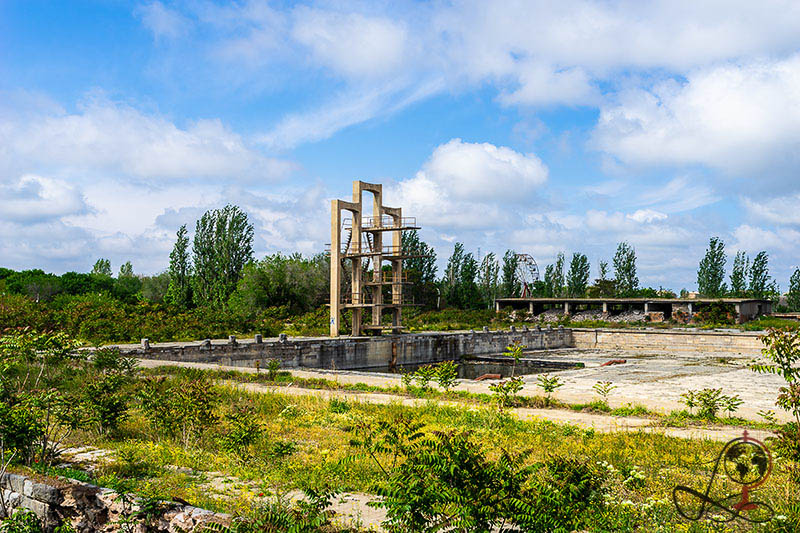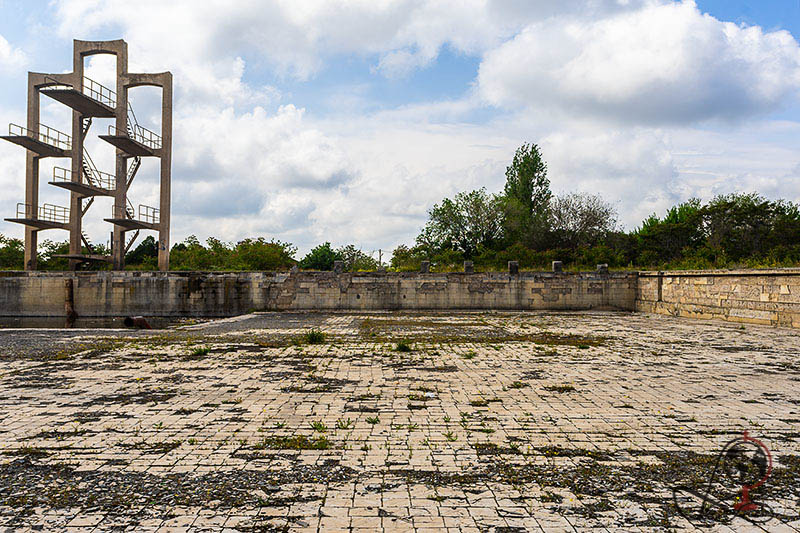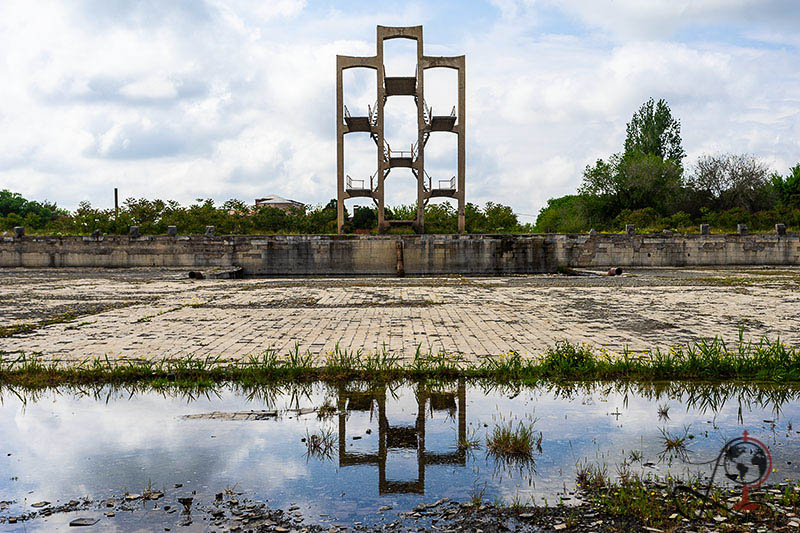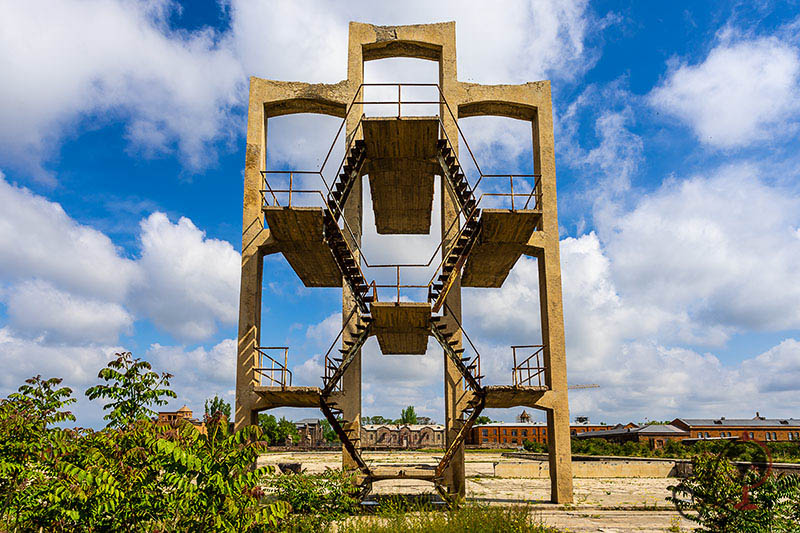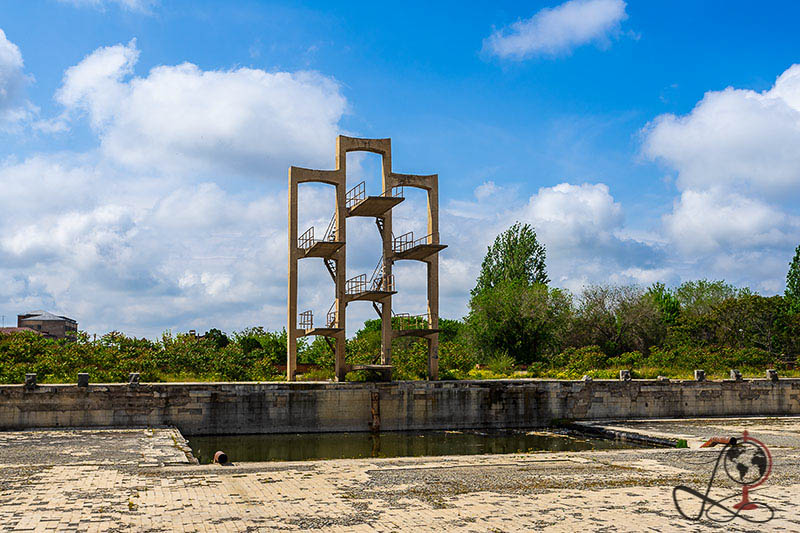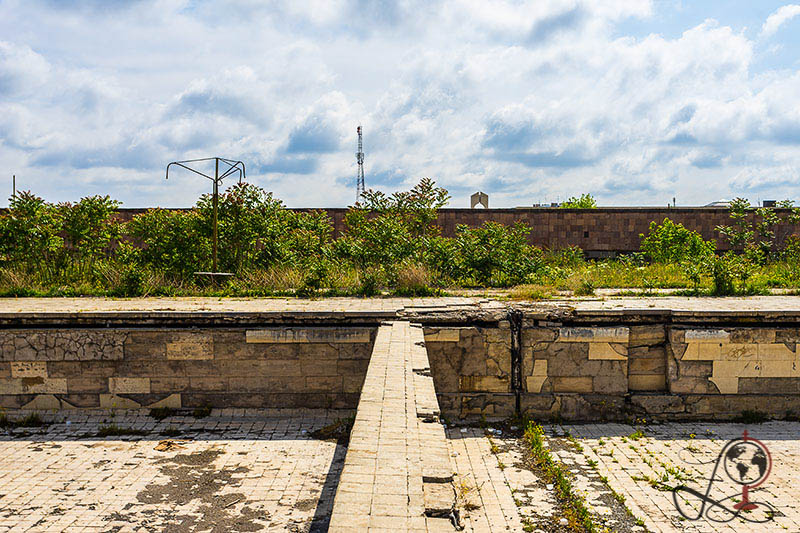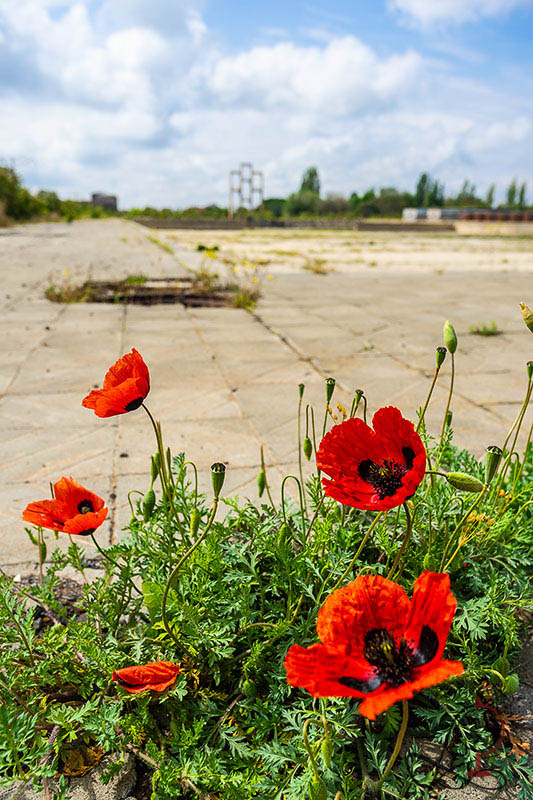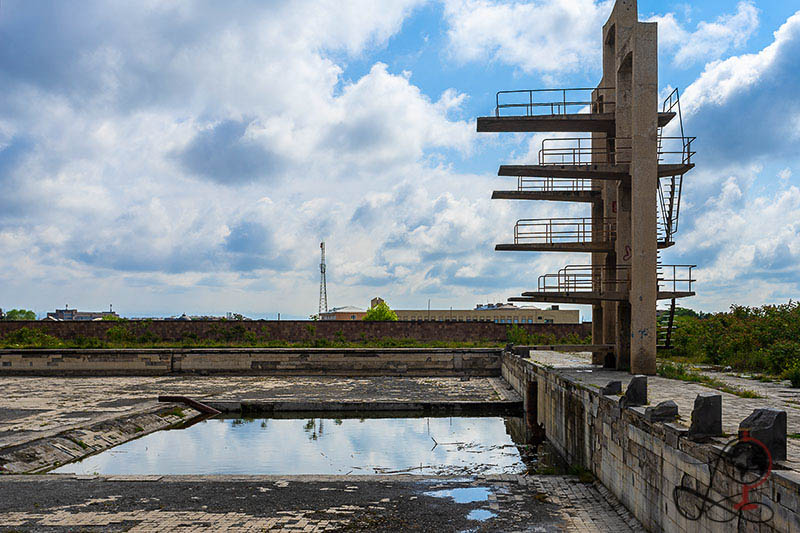 Wissenswertes 
Dieses Freibad wurde nach dem Zusammenbruch der Sowjetunion aufgegeben. Es befindet sich in der Nähe der armenischen Stadt Etschmiadzin und steht mittlerweile seit Jahrzehnten leer. Das Gelände ist frei zugänglich und wird oft von Kindern zum Spielen genutzt. Der einzigartige Sprungturm ziert den hinteren Teil des sehr großen Schwimmbeckens.
Facts
This outdoor pool was closed down after the collapse of the Soviet Union. It is located near the Armenian city Etschmiadzin and has been empty for decades. The site is freely accessible and is often used by kids to play around. The unique diving platform adorns the rear part of the very large swimming pool.
Bildlizenzen oder Kunstdruck erwerben?
Ihnen gefällt ein Bild ganz besonders gut und möchten es gerne kaufen? Dann füllen Sie einfach das Bestellformular aus.
Purchase image licenses or art print?
Found a picture that you would really like to buy? Then just fill out the order form.
Da dieser Ort nicht offiziell zu besichtigen ist, darf ich keinen genauen Standort im Internet veröffentlichen. Ich bitte um Verständnis.
This place is not officially open for visitors, I am not allowed to publish the exact coordinates or give out any information. I ask for your understanding.