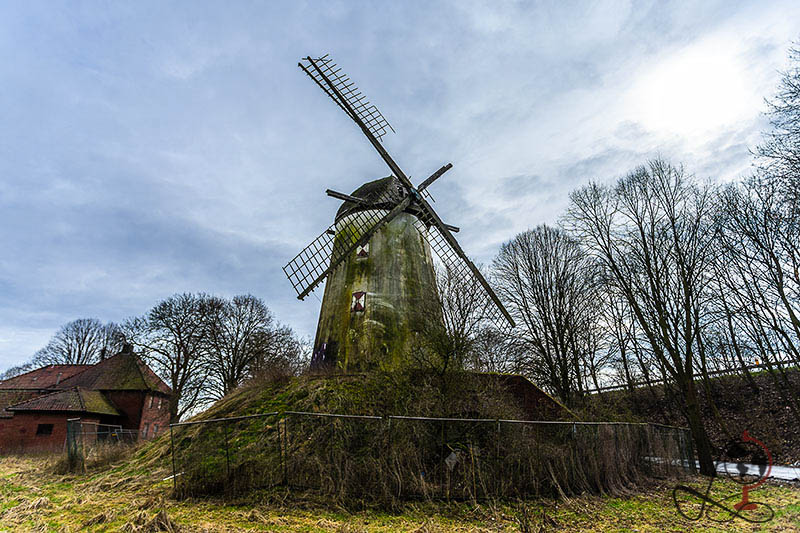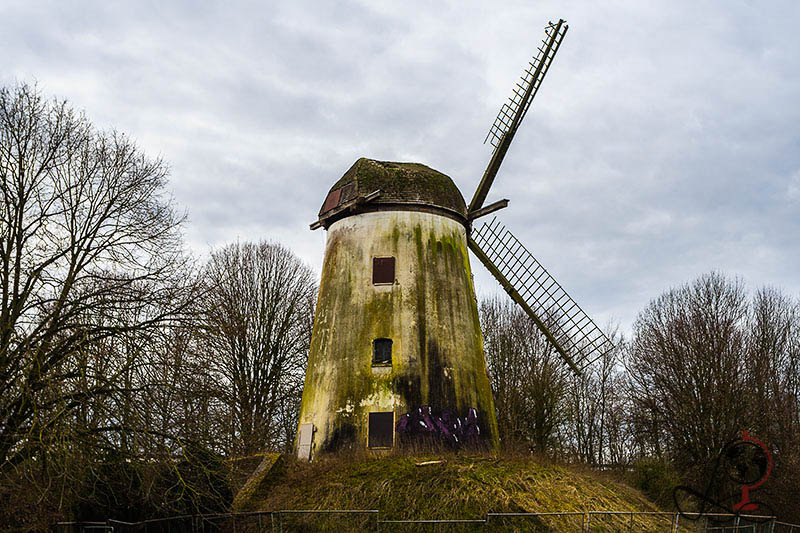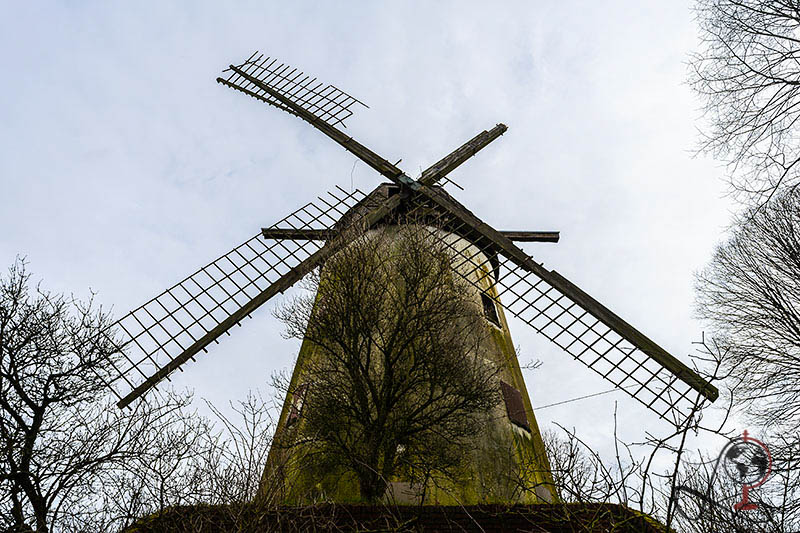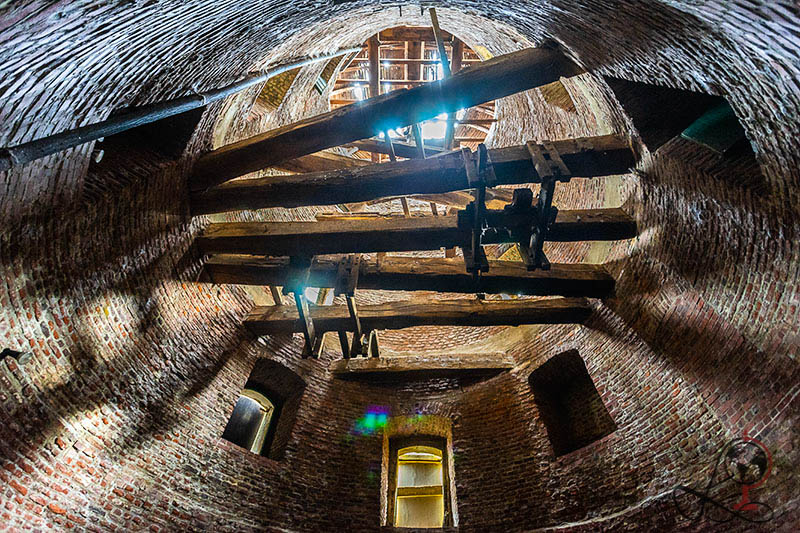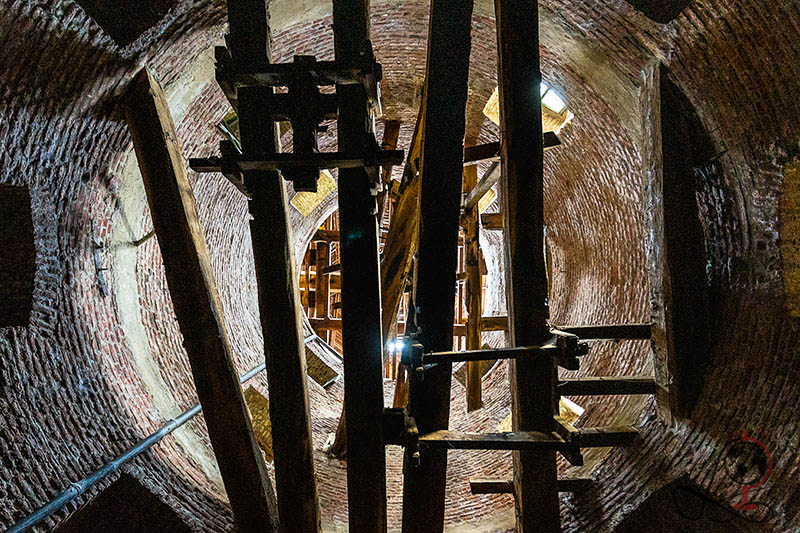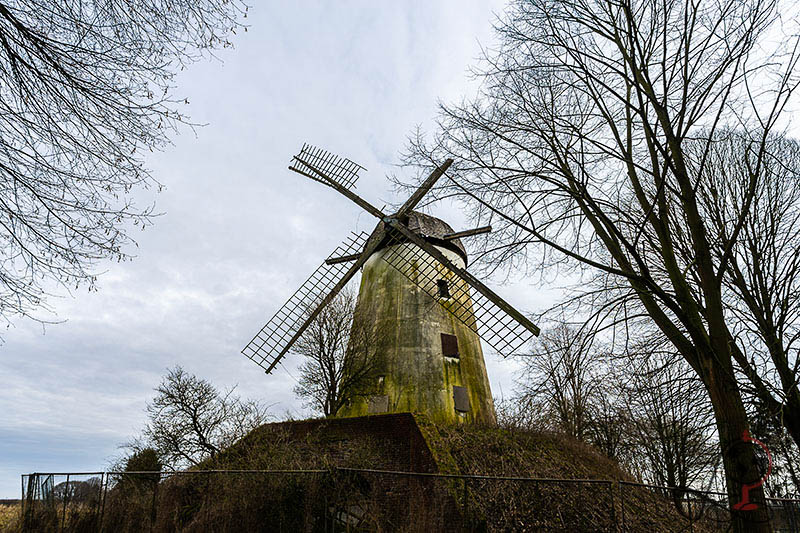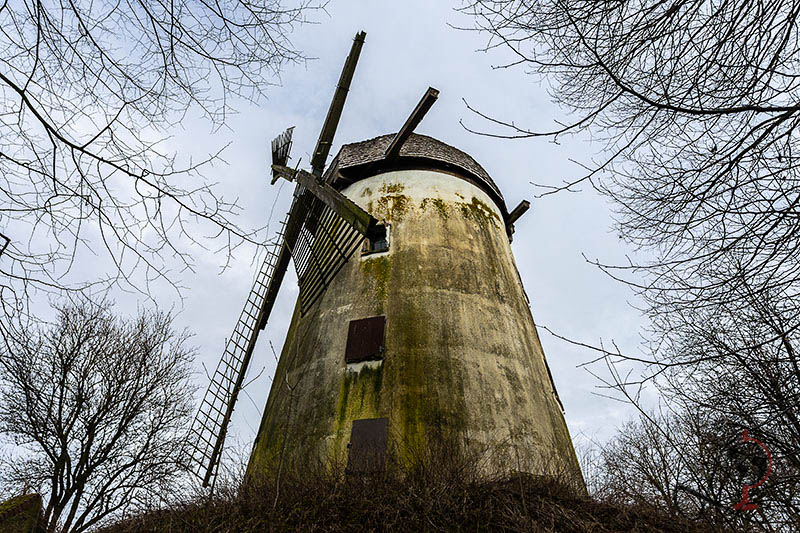 Wissenswertes 
Ein Symbol für den Widerstand gegen den Tagebau Garzweiler II, das ist die Mühle Immerath gewesen. Bereits im Jahr 1614 wurde sie aus einer halben Million Ziegelsteinen erbaut. Dabei haben die Flügel eine Spann- weite von 23 Meter. Im Mühlen inneren waren leider nur noch zwei alte Mühlensteine und Teile des Turmgebälks zu betrachten. Die Initiative "Kreativ gegen Kohle" machte unter anderem im Mai 2018 auf die alte Mühle aufmerksam. Jedoch vergebens. RWE Power hat die Mühle 2018 abgerissen. Ein Video das den Abriss der Mühle dokumentiert, findet ihr HIER.
Facts
The Immerath mill was a symbol of resistance to the Garzweiler II opencast mine. In 1614 it was built from half a million bricks. The wings have a span of 23 meters. Unfortunately, only two old milestones and parts of the tower beams could be seen inside the mill. The "Creative Against Coal" initiative drew attention to the old mill in May 2018. However, it was in vain. RWE Power demolished the mill in 2018. A video documenting the demolition of the mill can be found HERE.
Bildlizenzen oder Kunstdruck erwerben?
Ihnen gefällt ein Bild ganz besonders gut und möchten es gerne kaufen? Dann füllen Sie einfach das Bestellformular aus.
Purchase image licenses or art print?
Found a picture that you would really like to buy? Then just fill out the order form.