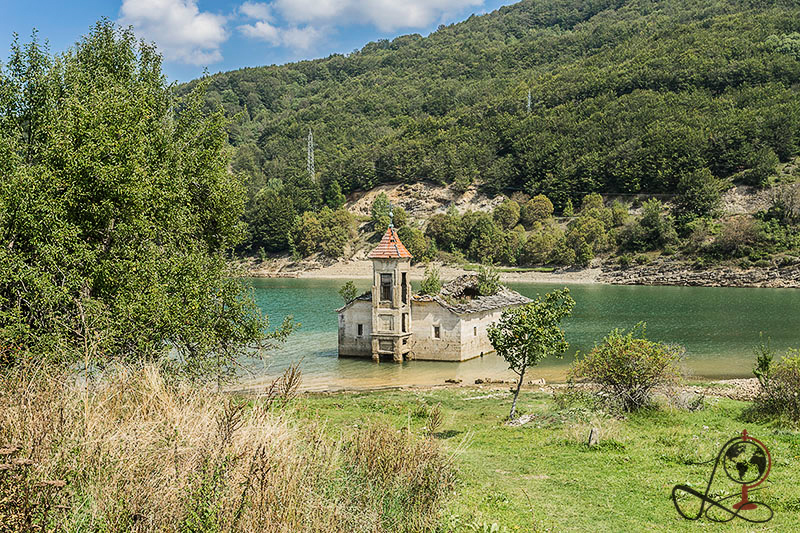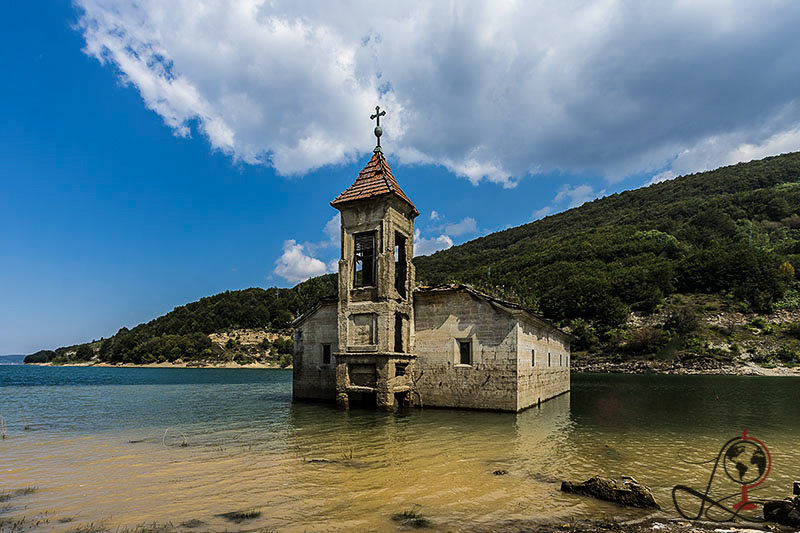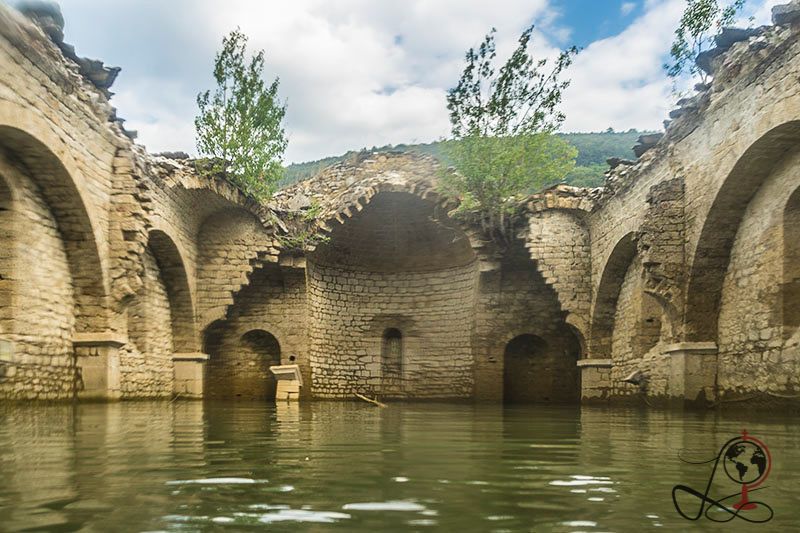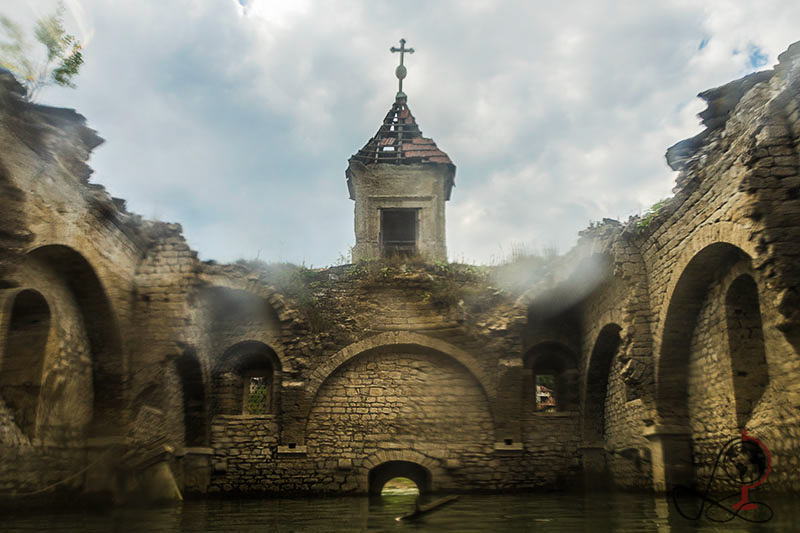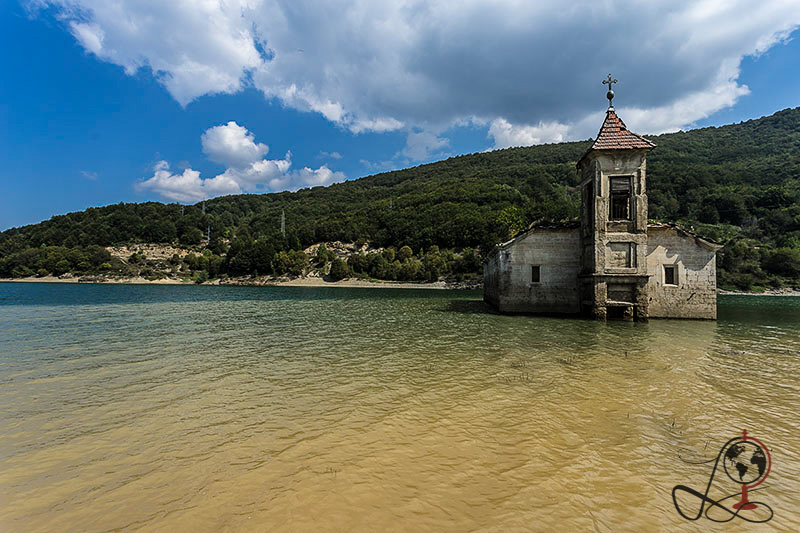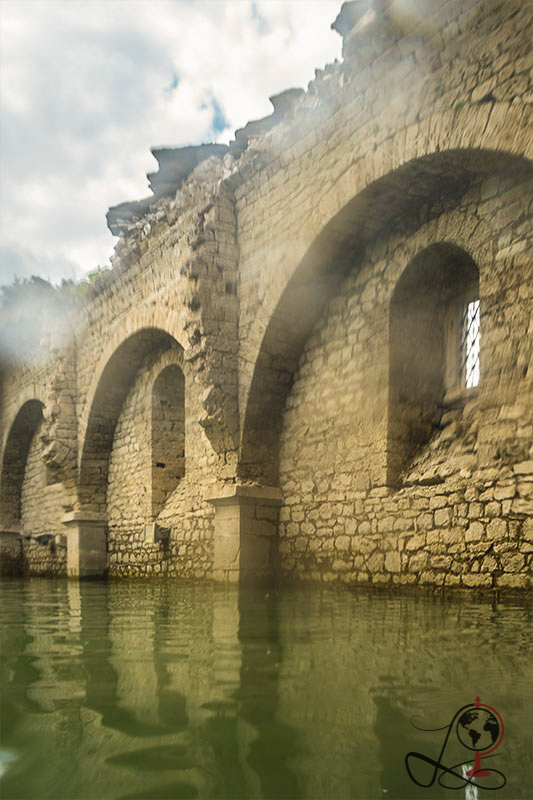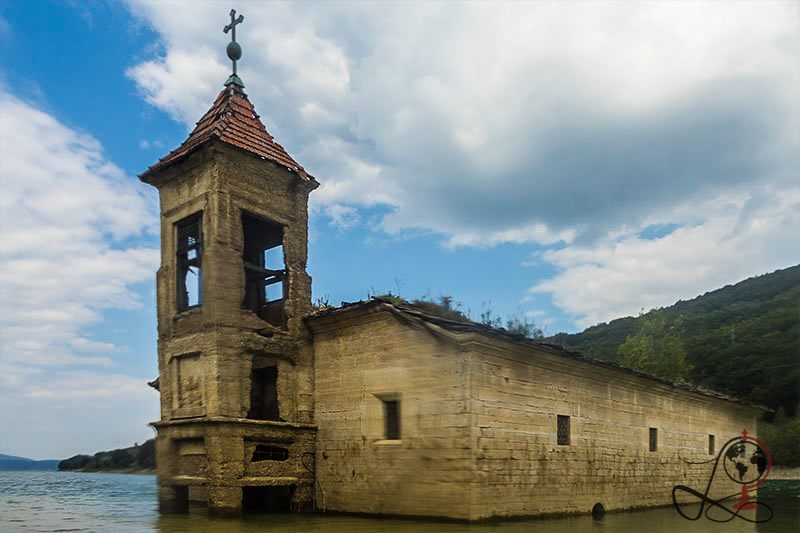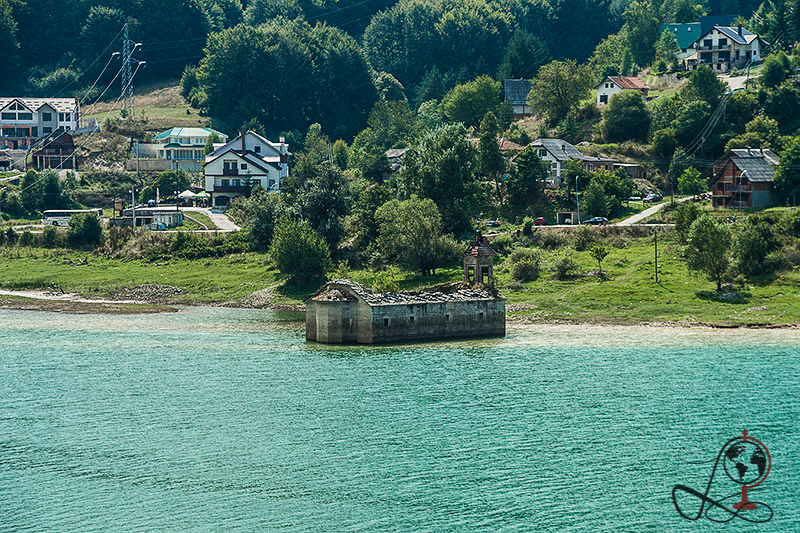 COUNTRY : MACEDONIA
VISITED : 2016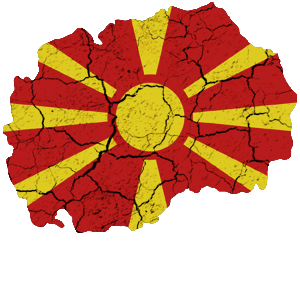 Wissenswertes 
Die Kirche "Sveti Nikola" im mazedonischen Dorf Mavrovo wurde unglücklicherweise durch den Mavrovo-Stausee geflutet. Je nach Wasserstand des ehemaligen Flusses ragt die Kirche heute mal mehr oder weniger aus dem Wasser. Sie wurde 1850 erbaut und liegt in einem idyllischem kleinen Tal. In der Hitze des mazedonischen Sommers liegt das Gotteshaus sogar manchmal komplett auf dem trockenen und kann zu Fuß erkundet werden.
Facts
The "Sveti Nikola" church in the Macedonian village of Mavrovo was unfortunately flooded by the Mavrovo reservoir. Depending on the water level of the former river, the church now stands more or less above the water. It was built in 1850 and is located in an idyllic little valley. In the heat of the Macedonian summer, the church is sometimes completely dry and can be explored on foot.
Bildlizenzen oder Kunstdruck erwerben?
Ihnen gefällt ein Bild ganz besonders gut und möchten es gerne kaufen? Dann füllen Sie einfach das Bestellformular aus.
Purchase image licenses or art print?
Found a picture that you would really like to buy? Then just fill out the order form.