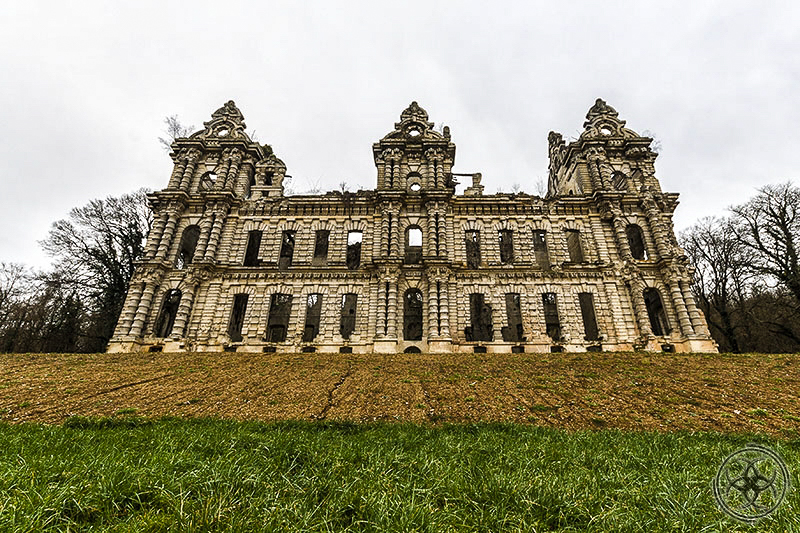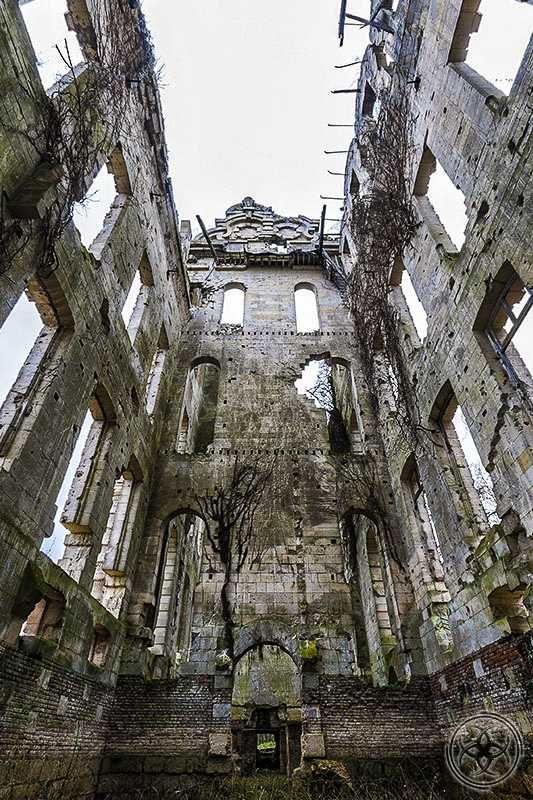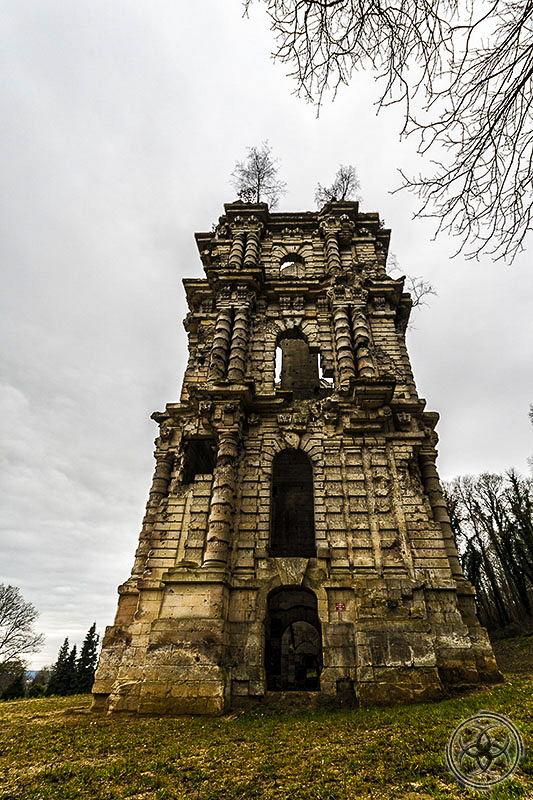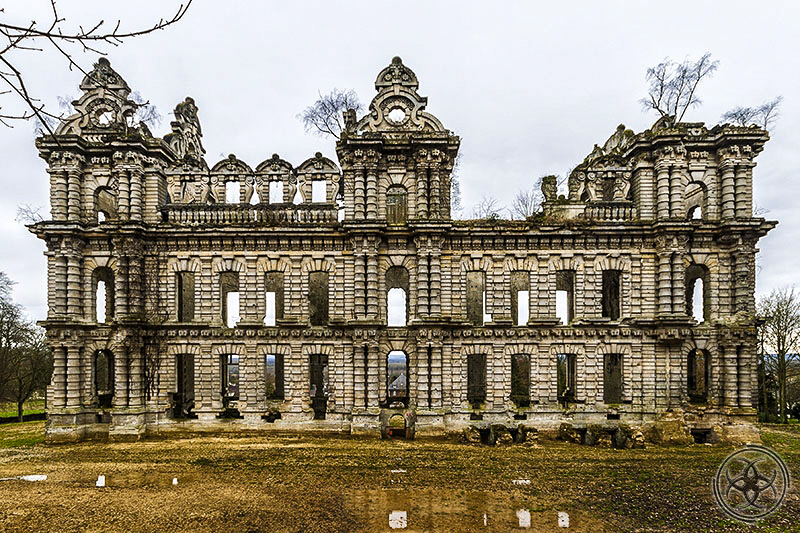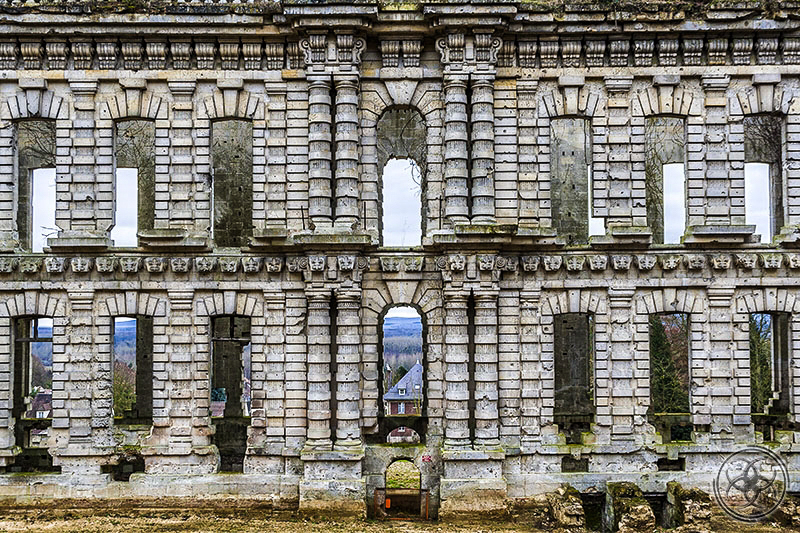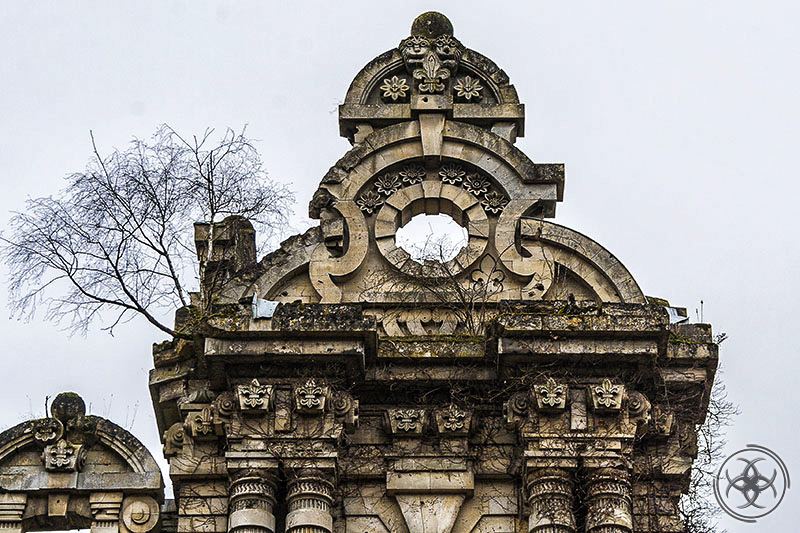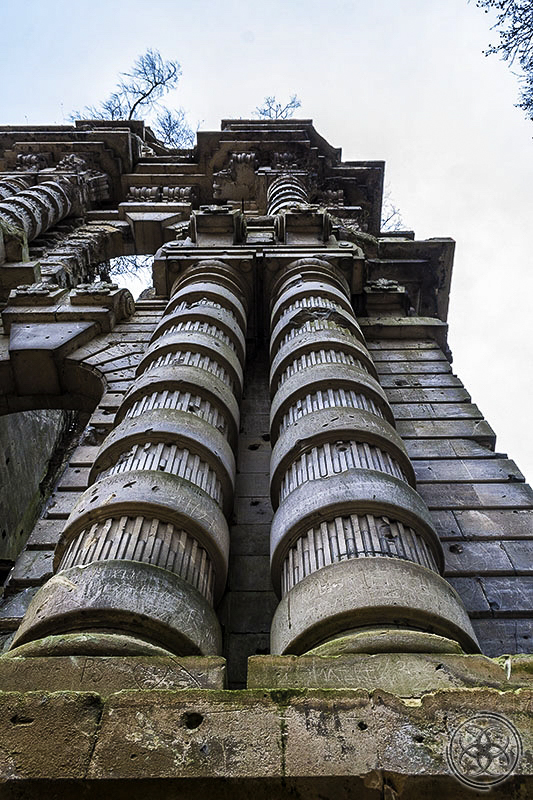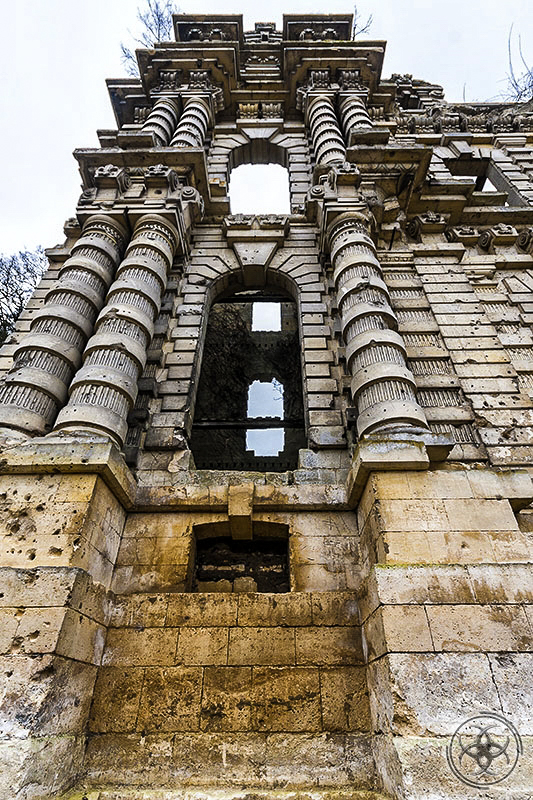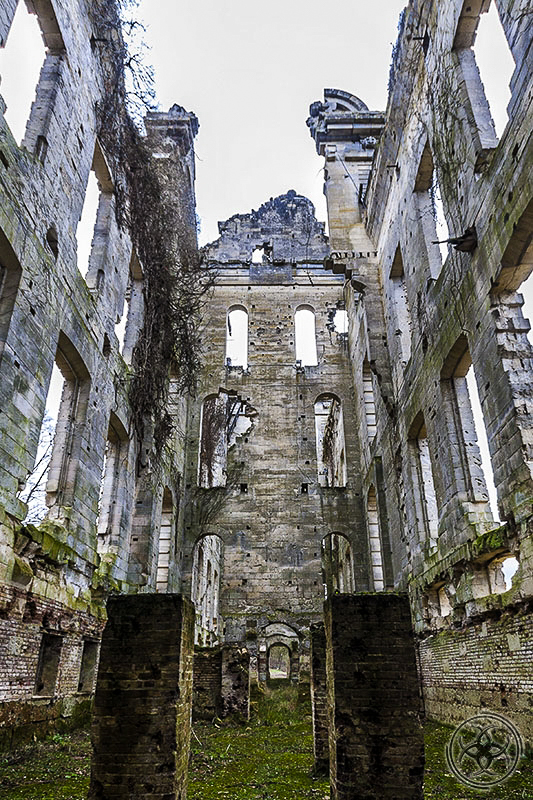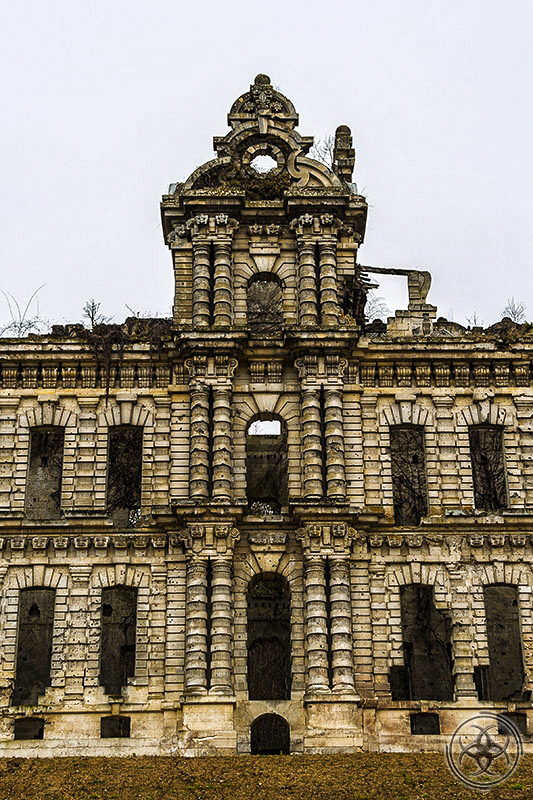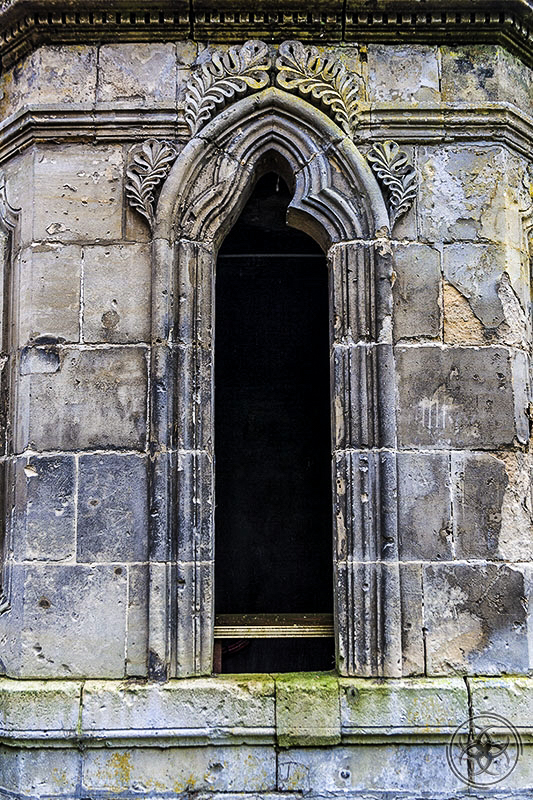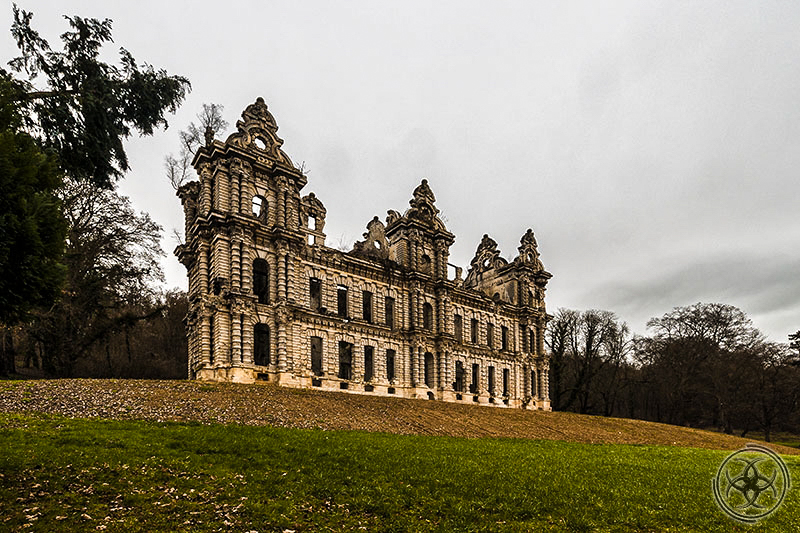 Wissenswertes 
Das Château Mennechet wurde nie fertiggestellt, da der Erbauer Alphonse Mennechet de Barival während sich das Schloss noch in der Bauphase befand, verstarb. Es wurde 1880 im Henri-II-Stil entworfen und thront auf einem kleinen Hügel, in dem ca. 1.200 Einwohner kleinem Dorf Chiry-Ourscamp in Frankreich. Das Bauwerk ist 60 Meter lang, 9 Meter breit und 40 Meter hoch. Türen und Fenster wurden nie eingesetzt. Nach dem Tod von Mennechet 1903 wurde das Anwesen im Ersten und Zweiten Weltkrieg stark beschädigt. Die Nebengebäude wurden unterdessen als Munitionslager genutzt. Die Kriegsschäden wurden nie beseitigt. Kurz vor dem geplanten Abriss 2007 erwarb ein Investor die Ruine und ließ das komplette Gelände von Bewuchs befreien. Dabei wurde ein Gewölbesystem unter dem Schloss entdeckt. Heute ist eine Parkanlage um das Schloss angelegt worden. Die Ruine verfällt jedoch langsam weiter.
Facts
coming soon…
Bildlizenzen oder Kunstdruck erwerben?
Ihnen gefällt ein Bild ganz besonders gut und möchten es gerne kaufen? Dann füllen Sie einfach das Bestellformular aus.
Purchase image licenses or art print?
Found a picture that you would really like to buy? Then just fill out the order form.